Ecstasy: Stanford Researchers Call For A 'Rigorous Scientific Exploration' Of MDMA's Effects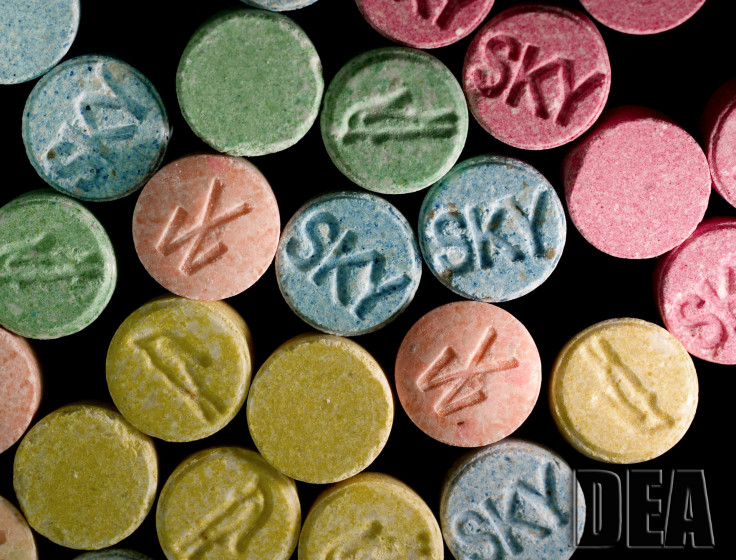 Just three months after scientists obtained unprecedented insights into the impact of LSD on the human brain through a series of brain scans — findings some neuroscientists likened to the discovery of the Higgs boson — two leading researchers from Stanford University have called for similar research into the effects of another psychoactive drug — MDMA.
Methylenedioxy­methamphetamine, more commonly known as ecstasy, is currently classified as a Schedule I drug under the United Nations' Convention on Psychotropic Substance. This means that the chemical — along with LSD — is believed to constitute a serious public health risk, has a high abuse potential, and does not have any known therapeutic value.
However, in a commentary published in the peer-reviewed journal Cell, the researchers — Boris Heifets and Robert Malenka — argue that a rigorous scientific exploration of MDMA's effects is needed to identify precisely how the drug works, and to see if it can be developed into new therapeutic compounds.
"We've learned a lot about the nervous system from understanding how drugs work in the brain--both therapeutic and illicit drugs," Malenka said in a statement. "If we start understanding MDMA's molecular targets better, and the biotech and pharmaceutical industries pay attention, it may lead to the development of drugs that maintain the potential therapeutic effects for disorders like autism or PTSD but have less abuse liability."
MDMA — often described as an "empathogen" that promotes feelings of empathy among its users — gained popularity as a drug associated with dance parties and raves in the 1980s. Research on whether MDMA is harmful in small doses and addictive is still inconclusive, and the National Institute on Drug Abuse says that a significant part of the health risk to MDMA users stems from extremely dangerous chemicals such as cocaine, ketamine, methamphetamine added to the supposedly pure Ecstasy pills.
"I started thinking five or six years ago that maybe we can actually attack how MDMA works in the brain in a more meaningful way, because now we have the tools to do it right," Malenka said in the statement.
A few studies have, in the past, shown that MDMA may provide long-term benefits as treatment for post-traumatic stress disorder (PTSD). According to a paper published in 2012 in the Journal of Psychopharmacology — which followed up 11 of the 12 people with chronic, treatment resistant PTSD who were given MDMA a year earlier — the chemical was effective in reducing PTSD symptoms without becoming addictive or harming memory and concentration.
"Although MDMA is an amphetamine derivative and thus shares some features with psychostimulants such as cocaine, its actions of enhancing positive social interactions and empathy are entirely unique, making it unlike any other known psychoactive substance," the Stanford researchers wrote in the Cell commentary. "These effects have been documented repeatedly in anecdotal reports and human studies and have received increased attention in the context of on-going clinical trials for the treatment of PTSD."
Malenka said that his team had already begun preliminary studies to test MDMA's effects in mice, and is currently drafting a proposal to the National Institute on Drug Abuse for a larger to analyze the human aspects of the study.
"Studying the response of the brain and nervous system to any drug is no different than running an animal through a maze and asking how learning and memory work, for example," Malenka said in the statement. "You're trying to understand the different mechanisms of an experience. Drugs like MDMA should be the object of rigorous scientific study, and should not necessarily be demonized."
© Copyright IBTimes 2023. All rights reserved.