Egypt To Ban Muslim Brotherhood Books And Others That Contradict 'The Teachings Of Islam'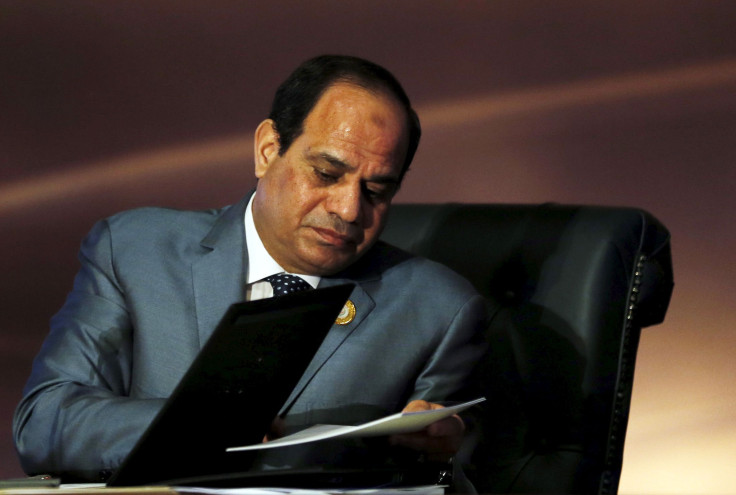 The Egyptian government plans to remove books and literature that don't promote a moderate version of Islam. The move could up the pressure on the Muslim Brotherhood, the group labeled as a terrorist organization after a 2013 coup headed by current President Abdel Fattah el-Sisi.
Books or digital material that disagree with "the leniency of Islam," will be [purged] and [confiscated]," the Egyptian Ministry of Religious Endowments announced Tuesday, according to Daily News Egypt. The administration will be investigating small libraries within mosques, looking for literature that promotes a more extreme version of Islam.
The move comes "in order to purge them of books that call for fundamentalism and extremism, and call for the opposite of moderate Islam," Ashraf Fahmy, a preaching official in the ministry, told Daily News Egypt. The outlet reported that local news stations had suggested that Muslim Brotherhood literature was being targeted in the investigations. Ministry Undersecretary Gaber Tayee said that officials had been told to check all books in mosque libraries to see if they align with "Islam's tolerance," Turkish news outlet Daily Sabah reported.
"Any book authored by an extremist or a member of the Muslim Brotherhood or al-Gamaa al-Islamiyya will be removed," he said, according to Daily Sabah. The outlet reported that works from popular authors associated with the Muslim Brotherhood like Sayyed Qutb, Yusuf al-Qaradawi and Hassan al-Banna would be part of the purge.
The Egyptian Ministry of Religious Endowments insisted that it was not specifically targeting Muslim Brotherhood books, but rather a certain type of subject matter. "Any book, irrespective of its author or publishing house, that contradicts the teachings of Islam, will be confiscated," Fahmy said to Daily News Egypt.
The government under Sisi has repeatedly gone after the Muslim Brotherhood, which was in power under the previous administration headed by Mohammad Morsi, who was deposed by the military coup in 2013. Morsi, the nation's first democratically elected president, was overthrown by Sisi, who has promised to "eradicate" the Muslim Brotherhood and has sentenced accused members of the organization to death, according to Al Jazeera. The Egyptian government also has imprisoned a large number of journalists -- perhaps more than 30 -- with many of them accused of being members of the Muslim Brotherhood.
© Copyright IBTimes 2023. All rights reserved.