Egypt 'Gay Bathhouse' Defendants Acquitted By Court: 26 Men Accused Of Debauchery Ordered Free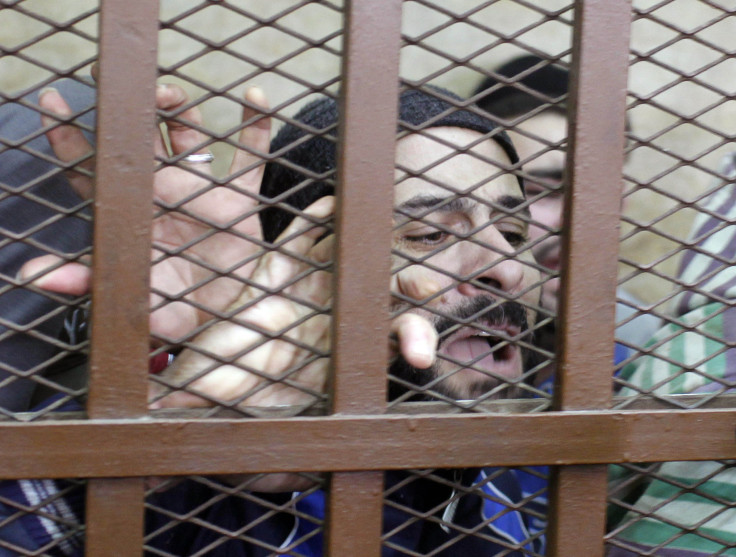 An Egyptian court on Monday acquitted 26 men who were accused of "debauchery" after a highly publicized December raid on a Cairo public bathhouse. The ruling was greeted with cheers and jubilation in the courtroom, with some defendants crying in relief, according to the Associated Press.
The defendants faced multiple charges, including "debauchery" and performing indecent acts, and could have faced one to nine years in prison if convicted. The Dec. 7 arrests were televised on the pro-government al Qahira wal Nas news channel and sparked an uproar among activists and human rights groups. Anti-vice police dragged the men half-naked from the bathhouse in Cairo's downtown Ramses area, according to Daily News Egypt. Four of the defendants, including the owner of the business, were charged with "running a place that organizes paid sexual orgies."
The defendants are now waiting for the television channel to issue a formal apology, defense lawyer Tarek El-Awady told the state-run Ahram Online. Police reportedly raided the bathhouse on a tip from al Qahira wal Nas journalist Mona El Iraqi, who claimed on her show in December that men paid for private gay sex parties at the bathhouse. El Awady has also suggested that the channel investigate the show's crew.
Homosexuality is not specifically outlawed in Egypt, but gay men are frequently targeted by police and accused of debauchery, immorality or blasphemy, reported Reuters. A decades-old law banning prostitution is also used to target the gay community, said the AP. The bathhouse arrests were the latest in Egypt's escalating crackdown on the country's LGBT community.
The most recent high-profile case saw eight men sentenced to three years in prison in November after a video appeared online allegedly showing them participating in the country's first gay marriage ceremony, said Reuters. Rights activists said 2014 was the worst year in a decade for Egypt's LGBT community, with at least 150 people arrested or put on trial, according to the AP.
© Copyright IBTimes 2023. All rights reserved.