Egypt State Prosecutor's Convoy Hit By Bomb Blast In Cairo, Hisham Barakat In 'Good Condition'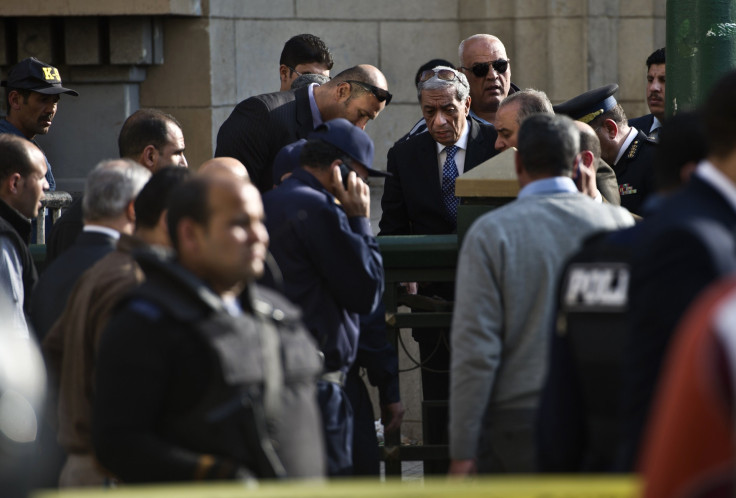 Egyptian state prosecutor Hisham Barakat's convoy was hit by a bomb in an eastern Cairo suburb Monday, media reports said, citing security officials. Barakat reportedly survived the assassination attempt but was wounded in the attack.
According to some local reports, the attack took place in the upscale Heliopolis district outside a military academy. Barakat and his bodyguards were taken to a hospital, a senior police officer told Agence France-Presse (AFP), adding that he was "in good condition." The prosecutor was reportedly injured by flying glass from the explosion, another police official told AFP. Officials said that two security guards and a civilian were also injured in the attack, according to the Associated Press.
It was unclear if anyone had been killed in the attack, which comes a month after the Islamic State group's Egypt affiliate urged followers to attack judges after the government hanged six alleged militants.
Some photos from the attack were posted on social media.
© Copyright IBTimes 2023. All rights reserved.