EgyptAir Flight 804 Investigation: Did Co-Pilot's Overheated iPhone And iPad Trigger Fire Before Crash?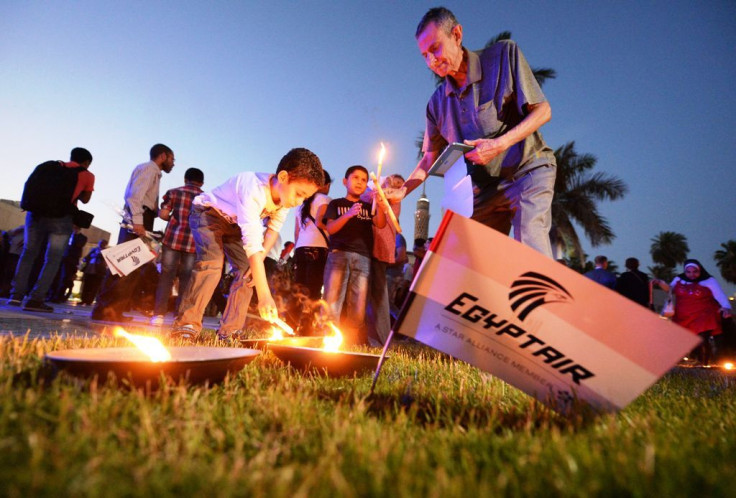 French investigators are examining whether overheated iPhone and iPad batteries of the co-pilot of EgyptAir Flight 804 triggered a fire on board leading to the plane crash in the Mediterranean Sea last May. The Cairo-bound aircraft was carrying 66 people and took off from Charles de Gaulle Airport in Paris before going down in the sea between the Greek island of Crete and the Egyptian coast. Everyone in the plane was killed.
An initial analysis of the plane's cockpit voice recorder suggested that there was a fire on board and the pilots tried to extinguish it. Egyptian investigators have previously said that data showed there was smoke in the bathroom and in close proximity to onboard equipment.
Now, French newspaper Le Parisien has reported, citing air transport gendarmerie (GTA) investigation documents, that the fire broke out in the cockpit, where the co-pilot had placed his phone and tablet on the glare-shield above the instrument panel.
Surveillance footage prior to the crash showed the personal items lying on the glare-shield, according to the newspaper report.
"The images very clearly indicate that the Egyptian co-pilot put his telephone, tablet and bottles of perfume bought before boarding on the glare-shield," the paper said. "The investigators hence note a troubling parallel between the placing of these items that are fed by lithium batteries and the triggering of alarms during the flight," it added.
Prior to the crash, the Airbus A320 reportedly flew normally in clear skies before taking a 90-degree left turn and then a full 360-degree turn from the right.
French authorities are yet to establish the cause of the crash. Egyptian authorities saw terrorism as the main reason for the accident after they found traces of explosives on some of the bodies. However, French authorities disputed the theory and said the Egyptian investigators had failed to present sufficiently "detailed information on the conditions in which the samples and measures were taken that led to the detection of explosive traces."
In a statement about the French air transport gendarmerie (GTA) investigation, sent to International Business Times by e-mail, Apple said: "We haven't been contacted by GTA or any authority investigating this tragic event. We have not seen the report but we understand there is no evidence to link this event to Apple products. If investigators have questions for us, we would of course assist in any way we can."
The debate over the safety of lithium batteries is ongoing and certain devices powered by these batteries have been banned from aircraft. Several major airlines have barred people from carrying Samsung Galaxy Note 7 after its lithium-ion batteries were found to explode or catch fire on board.
© Copyright IBTimes 2023. All rights reserved.
FOLLOW MORE IBT NEWS ON THE BELOW CHANNELS