Terrorism In Egypt: Cairo Denies Muslim Brotherhood Reconciliation Deal Report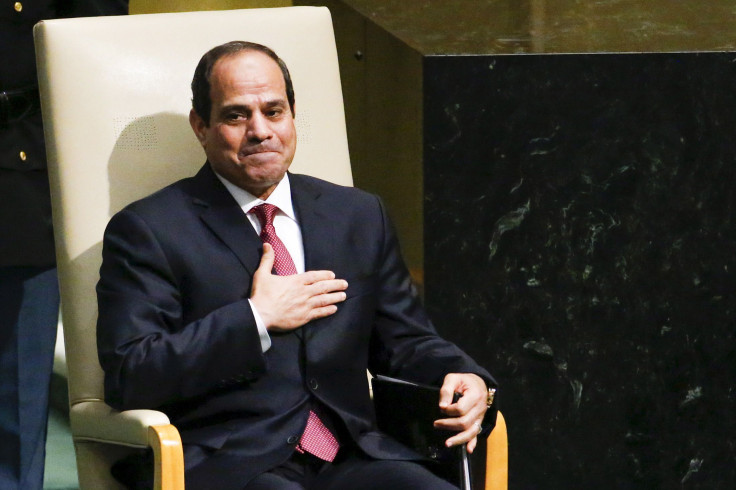 The Egyptian government is not working on a reconciliation deal with the Muslim Brotherhood, three officials told Egypt's Al-Shorouk newspaper Tuesday. They added that such deals between the government and the outlawed Islamist group would be impossible.
The officials dismissed a Nov. 22 report carried by the same daily about a reconciliation deal underway with the backing of Saudi Arabia, another nation that had named the group a terrorist organization.
One official reportedly described the alleged deal as "an impossibility," adding that "the government had never thought of this issue because the group is still practicing terrorism."
"No official in the world hates reconciliation, stability and tranquillity, but the natural question is: What reconciliation is it, how, with whom, what its price is and what are its conditions?" another official told the Egyptian daily.
The third official said: "The Muslim Brotherhood has not taken a final decision yet. It still dreams about reaching authority via violence and terrorism. So that, it is not ready for a reconciliation."
Egyptian President Abdel Fattah el-Sisi's government has conducted several operations cracking down on the Muslim Brotherhood since 2013 when former President Mohammed Morsi – a member of the group and the country's first democratically elected leader – was forced out of office in a coup led by his military. Thousands of members, including senior leaders have been arrested by government forces for opposing the coup.
"We deny reports that the Brotherhood had agreed to engage in reconciliation with the coup regime in Egypt under regional sponsorship," the group said of the alleged deal. The Brotherhood insisted that it had never been asked to mediate between the group and the "military-backed regime."
© Copyright IBTimes 2023. All rights reserved.