Egyptian President Morsi Declares State Of Emergency As Riot Death Toll Continues To Rise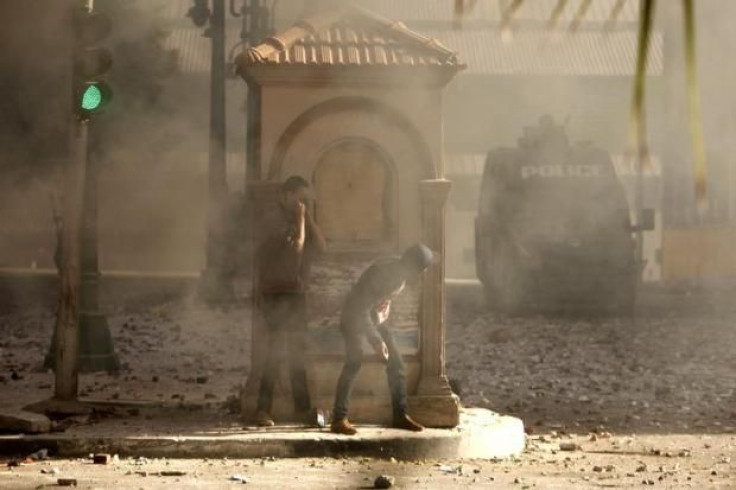 Egyptian President Mohammed Morsi declared a state of emergency in three Suez Canal cities during a hastily arranged television appearance Sunday. Morsi's announcement comes after three days of rioting that have left dozens dead in the North African country.
One riot broke out Saturday after 21 people were sentenced to death for their roles in the notorious soccer riot at Port Said Stadium that killed 74 people last year.
More 50 people have been killed -- and more than 415 people have been injured -- since the current riots began.
Morsi announced there would be a 30-day curfew enforced in the three deadliest areas.
"I have said I am against any emergency measures, but I have said that if I must stop bloodshed and protect the people, then I will act," Sky News quoted Morsi as saying. "If I must, I will do much more for the sake of Egypt. This is my duty, and I will not hesitate."
The three cities under the state of emergency are Ismailiya, Port Said, and Suez.
"All of Egypt condemns this behavior. We will face and confront any threat severely," Morsi said, according to CNN. "This is for the security of the citizens and [nation]."
The Egyptian army has taken control of the Suez Canal administration building in Port Said, as well as the area's power and water sites, CNN reported. The roads leading in and out of the city are also under tight security.
With respect to the results of the soccer-hooligan case itself, family members of those sentenced to death attempted to storm the prison where their loved ones were being held, but were turned away.
Experts had anticipated a strong reaction to the sentencing, but it is unclear whether they expected the response that has enveloped Egypt this weekend.
© Copyright IBTimes 2023. All rights reserved.