Egyptian Protesters Clash With Police Outside Morsi's Palace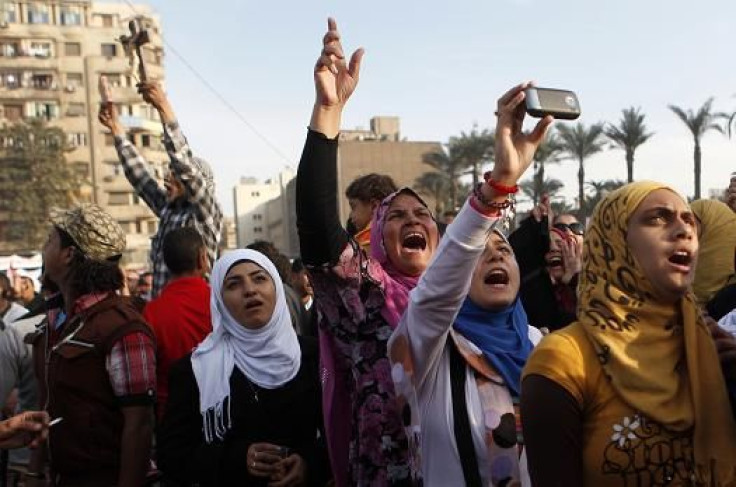 Demonstrators opposed to steps taken by Egypt's President Mohammad Morsi to increase his powers clashed with police and security forces outside Egypt's presidential palace in Cairo, resulting in several injuries.
Police lobbed tear gas at tens of thousands of protesters who are outraged that the Islamist-dominated government quickly drafted a new constitution that does not safeguard the rights of all Egyptians, including women, minorities and the media.
Demonstrators chanted: "The people want the downfall of the regime," echoing slogans shouted during the Arab Spring.
According to reports, Morsi was at the palace early in the protest, but soon departed.
Protesters also gathered in Tahrir Square -- the site of huge rallies that eventually toppled former president Hosni Mubarak last year -- as well as in the city of Alexandria.
Morsi has called a nationwide referendum on the constitution for Dec. 15, but opponents and the judiciary have vowed to boycott.
© Copyright IBTimes 2023. All rights reserved.