Egyptian Revolution: Temporarily Out Of Service - Turmoil Disrupts Education, Work And Career Paths Of Youth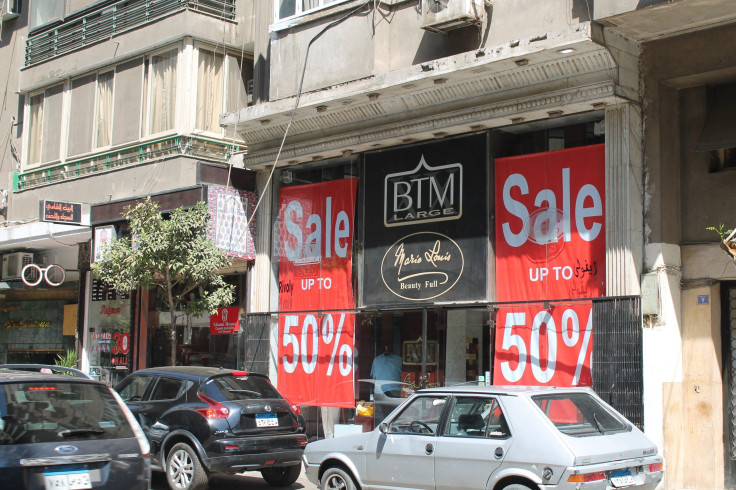 In the early hours of Wednesday, Mohammad Shaaban, the 30-year-old founder and CEO of the Eshtery mobile-shopping platform, zigzagged as he tried to flee from a black-uniformed police officer. The policeman fired one live round and three rubber bullets at Shaaban as he ran across the square near Cairo's Rabaah al-Adawiya mosque, where the largest anti-government sit-in protest was violently dispersed by military forces last week.
Hundreds of people died that day. Shaaban was lucky. He was arrested and detained at a Cairo stadium with hundreds of other anti-government protesters, including Muslim Brotherhood members, without food, water or access to toilets.
"Somebody told me my back was bleeding," Shaaban recalls. "Most of the people arrested did not care what happened to us; we were worried about the people outside. They had no problem killing us."
During the January 2011 uprising, Egypt's massive population of young people -- frustrated by lack of opportunities, corruption and lawlessness -- was instrumental in the overthrow of the Hosni Mubarak regime: An estimated 45 million Egyptians are under the age of 35. Because the Egyptian government provided few new job opportunities, many young Egyptians joined the private sector or launched their own businesses.
Of that period, investor and author Christopher M. Schroeder wrote in his book "Startup Rising: The Entrepreneurial Revolution Remaking the Middle East": "Traditional government largesse or large businesses cannot offer the opportunities at a scale required, which is why I am so impressed by the young people starting businesses. They are taking their economic futures in their own hands, and will end up hiring others as well."
Yet, during the past few weeks, many young Egyptians have begun to feel that their country's tumultuous transition has spiraled out of control. Already, the death toll in the 2013 uprising has reached almost 900, surpassing that of the 2011 uprising, and after nearly two months of political standoff following the ouster of Mohammed Morsi, the country's prospects for political stability are murkier than ever.
Morsi, Egypt's first democratically elected president, is in prison, along with the leading members of the Muslim Brotherhood. In contrast, an Egyptian court released Mubarak, the primary target of the original revolution, this week.
The economic challenges are more acute than ever and are hitting young people who are just entering the workforce the most. According to the latest report by the Central Agency for Mobilization and Statistics, aka Capmas, more than one-half (51.3 percent) of Egypt's young people, or 19.4 million people, subsist in poverty, defined as living under $1 a day.
After the military crackdown on the supporters of the Muslim Brotherhood and Islamist groups this month, a deep political polarization has set in: Investors have fled Egypt, business relationships have become tense due to political differences, schools have been closed and careers have been put on hold -- all in addition to the fact that people's lives are in jeopardy.
"In 2011, there was a lot of potential and lots of dreams," says Abdelrahman Magdy, the 26-year-old CEO of Egypreneur LLC, a social-networking platform for Egyptian entrepreneurs. "The entrepreneurial generation started from the promises of the revolution. All the promises are dead right now."
Many young companies, launched right after the revolution, are now struggling for survival.
"It's not about [Mohammed] Morsi or the Muslim Brotherhood," says Shaaban, who is not a member of the Muslim Brotherhood. "It's about our future."
Shaaban's Eshtery, a company with a mobile application that allows users to buy groceries and other products by phone, is one of the success stories in Egypt's startup boom during the past few years. It was selected for incubation by Flat6Labs, a leading Cairo-based accelerator, and raised second-round funding from Vodafone Group PLC (NASDAQ:VOD). Now the company, like many others, is struggling to sustain operations and cash flow.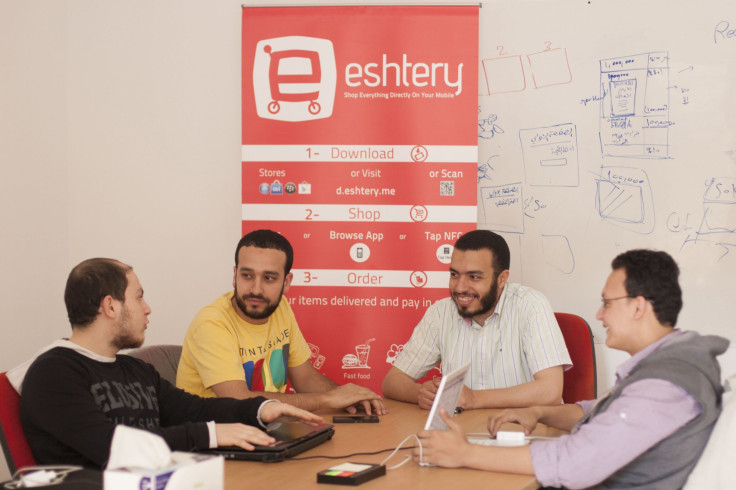 Many foreign investors left Egypt in 2011, and only a few returned. Some companies are now considering relocating or opening new offices abroad. Wasalny, a firm with a traffic-monitoring mobile application, has attracted investment and is planning to set up an office in Kuwait. "Last eight weeks reflected badly on our business, most roads were closed," says Adham Mowafy, a product manager at Wasalny. "Most have relatives or friends who have been shot or killed. We need to provide a safe environment for our team."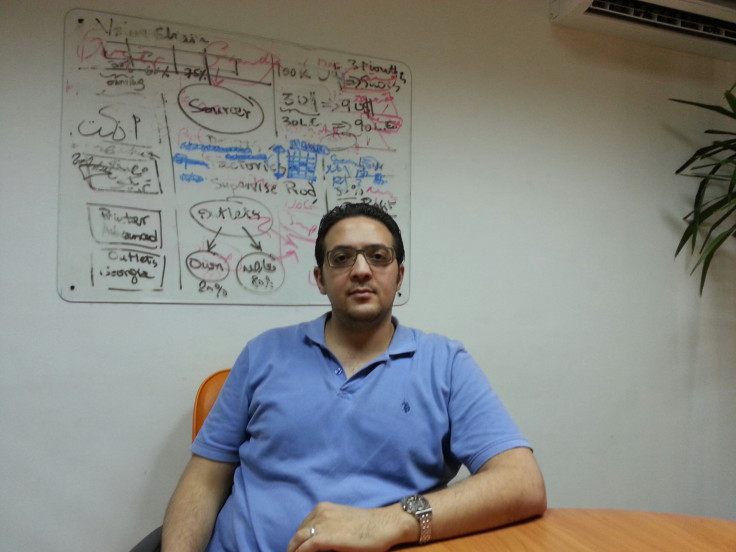 "After almost three years of political unrest, the economy is at a standstill," says Sebastien Henin, vice president of asset management at The National Investor, an investment-management firm based in Abu Dhabi, United Arab Emirates. "In the short term, we should have only politically motivated FDI [foreign direct investment] in the country, mainly from the Gulf region."
The mood is now somber at Tamkeen Capital, a startup incubator in Cairo's upscale Heliopolis neighborhood that is miles away from the bloody clashes and protests. Because of the monthlong curfew imposed last week and ongoing clashes involving the security forces, Morsi supporters and anti-government demonstrators, most business people are choosing to either operate from home or work shorter hours. Many of the businesses owned by Coptic Christians remain closed due to an increase in targeted violence against Egypt's Christian minority. "Most investors don't like to work in unstable environments," acknowledges Tarek Fahim, co-founder and managing partner of Tamkeen. Seven of 15 such companies are establishing offices in the U.S. or the Gulf region to raise funding and reach new markets, and "We're speeding up this process," Fahim says.
By all accounts, entrepreneurs are facing unprecedented challenges in Egypt due to lack of investment, shortened operating hours, unpredictable security and the overall political turmoil. "There are not that many newcomers," Egypreneur's Magdy observes. "Few would survive."
Fahim says he is confident about the long-term prospects for the startup sector in Egypt. "Anyone who'll come to power [in Egypt] -- entrepreneurship is a big part of getting out of this mess," he says. "Most entrepreneurs left multinational companies to take a risk in Egypt. It [risk] is in their nature. It will make them more resilient."
Analysts say Egypt's economic fundamentals and demographics still have a lot of potential, once the political climate is stabilized.
"Egypt is a large market with remarkable talent and significant pent-up demand to expand," author Schroeder notes. "The young people have a vision for using technology in powerful ways to take control of their futures. Look to the inherent advantages of Egypt -- its geographic location, its utter comfort with mobile technology, its direction toward the sun, which should open up amazing innovation in solar technologies and desalinization."
The timing of such opportunities remains unclear, however, and many young Egyptians are running out of options. Egypt's unemployment rate continues to rise and is now at 13.3 percent of the labor force. An estimated 74 percent of the unemployed are between 15 and 29.
Omar, a 23-year-old software engineer who declined to give his surname, said he had to quit his job because clashes prevented him from commuting to work through Ramses Square, which has seen some of the worst violence between security forces and Morsi supporters. "We don't know how long will it last and how often clashes will happen," he says. "I had applied for another job in a company in Smart Village [a business complex] where I decided to stay away from any place that have a probability of protests." Smart Village, 17 miles outside Cairo, has been the location of Egypt's stock exchange since it was moved from downtown due to ongoing unrest last year.
Frustrated by the lack of opportunities and future prospects, many young Egyptians are considering emigrating elsewhere: More than one-quarter of young male Egyptians want to emigrate now, according to the last July survey by Capmas.
"More young people are looking for jobs right now because there are not too many openings now, but too many [university] graduates," says Ahmed Abdelaliem, CEO of Careerise, a social-networking recruitment platform. "Not many companies are hiring at the moment. The competition is higher because there are not many positions available."
Across Cairo, political crisis and economic stagnation are becoming more palpable. The banking, food and beverage, retail and tourism industries are all feeling the strain. Many stores are holding 50 percent-off promotions after weeks of slow sales.
"We are now only open from 11 to 7 at night, when all of Cairo shuts down," says Shadi Lotfy, an employee of a business-attire shop that is among those that have posted giant 50 percent-off signs across their windows in an upscale residential area of Zamalek.
Other store managers say their hours of operation have been unpredictable even during the day, forcing many to close shops on short notice due to clashes nearby.
Overcoming political divides and getting the economy back on track will take time, and young people may not be willing to wait, observes Eshtery's Shaaban. "I want Egypt to be free," he says. "Most youth don't want anyone to control their dreams. If I am alive after a few months and nothing changes, I will leave Egypt."
Khalid Abdalla, an Egyptian activist and actor who starred in "The Kite Runner," recently told BBC News that Egypt is now in "a very dark and very sad time." Abdalla said: "We are being forced to choose one side over the other. Both the Muslim Brotherhood and the military are fundamentally wrong and fascist organizations."
Tarek Osman described the combustible atmosphere in his book "Egypt on the Brink," which was released before the January 2011 uprising and included an entire chapter devoted to young Egyptians. "A change in the country's value system, detachment from society, the gap between generations, the weakening of Egyptian culture, the deterioration in the educational system and the damage to the most sacred of the tenets of Egyptianism, the land -- have altered Egyptians' link to each other and their country," he writes in the book. "The millions of young Egyptians entering the country's public life need to re-establish these links, in order to make sense of their lives and society."
Now, "[t]he real promise and peril of Egypt's future rest on the dynamics within its youth," Osman tells the International Business Times via email this week. "The peril lies in increased polarization, large segments of this group being consumed in ideological struggles, and a social division that perpetuates the mentality of confrontation." Yet Osman says he recognizes the potential and momentum of Egypt's youthful population, which has shown it can trigger "major socio-political transformations."
"I expect further waves of innovative thinking to come," Osman says. "The momentum unleashed by this young generation is far from over."
© Copyright IBTimes 2022. All rights reserved.
FOLLOW MORE IBT NEWS ON THE BELOW CHANNELS