Eid Al-Fitr 2021 Date, Moon Sighting: Why Muslims Celebrate End Of Ramadan On Different Days
Muslims around the world are preparing for the end of the holy month of fasting to celebrate Eid al-Fitr. The actual date of the end of Ramadan varies as per the sighting of the moon.
This year, Eid al-Fitr will begin on Thursday or Friday (May 13 or 14). Eid falls on the first day of the month of "Shawwal," and it is a day on which no fast needs to be observed. Muslims depend on moon sightings to announce the end of Ramadan, which means different countries celebrate Eid al-Fitr on different dates. In some Muslim countries, religious councils determine moon sighting.
Saudi Arabia is the first country to announce the date of Eid al-Fitr. In the country, the crescent moon has not been sighted on the evening of Tuesday, which was the 29th day of Ramadan. Therefore, the month of Ramadan will be 30 days long and the moon for Shawwal will be sighted on the evening of Wednesday. Eid will be celebrated in Saudi Arabia on Thursday.
The Islamic Society of North America (ISNA) follows guidance from the Fiqh Council of North America, which relies on astronomical calculations of the moon sighting in Mecca, the Saudi city that is considered the birthplace of Islam. The majority in Western countries follow Saudi Arabia's Islamic Hijri calendar to know the date of Eid.
Eid will be celebrated in the United States on Thursday, according to the Fiqh Council of North America and the ISNA. African countries like Libya and Algeria are also expected to celebrate the first day of Eid on Thursday, given they are able to view the moon.
Asian countries such as India, Pakistan and Bangladesh will celebrate Eid on Friday as they began their Ramadan fast a day later than the rest of the world.
On the morning of Eid, Muslims perform their traditional prayer which consists of a sermon and a congressional prayer. They also wear new clothes and exchange gifts with friends and families. Donations and gifts to charities are common on the day.
Common greetings during the Eid holiday include "Eid Mubarak" (meaning "Blessed Eid") and "Eid Said" (meaning "Happy Eid"). People wish each other in different ways in different regions: Ciid wanaagsan (Somalia), Mutlu Bayramlar (Turkey), Selamat Idul Fitri (Indonesia), Selamat Hari Raya (Malaysia, Brunei and Singapore) and Barka da Sallah (Nigeria).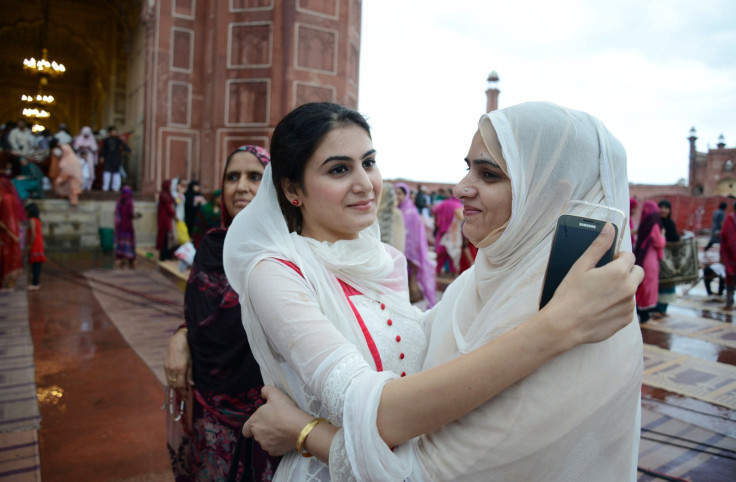 © Copyright IBTimes 2023. All rights reserved.