Eid Al-Fitr 2020: Quotes And Greetings To Share On This Festive Occasion
Eid al-Fitr is a holy festival celebrated by Muslims around the world to mark the end of Ramadan.
Ramadan, also known as Ramazan, is observed by Muslims as a month of fasting, prayer, and reflection.
Eid al-Fitr means "festival of breaking the fast" and is traditionally celebrated for three days. It is celebrated on different dates in different countries as they rely on sightings of the moon to announce the end of Ramadan. Muslims celebrate the festival by visiting their family members, praying, hosting family feasts, through donations and charity work, and also by sharing gifts.
Most common greetings during Eid include "Eid Mubarak", which means "Blessed Eid", and "Eid Said," meaning "Happy Eid."
Here are some quotes and messages to share on Eid al-Fitr:
"Before we ask for happiness and prosperity, we should ask for mercy. May Allah shower his mercy on us. Eid Mubarak!"
"With the sight of the new moon, the fasting of Ramadan is finally over. May Allah bless you with his wisdom and success in life. Eid Mubarak!"
"Show forgiveness, speak for justice and avoid the ignorant." – Quran
"May this special day bring peace, happiness and prosperity to everyone. Eid Mubarak!"
"This month is full of blessing and wisdom. May the greatness of Allah fulfill your desires and dreams. Happy Ramadan!"
"On this joyous day of Eid-ul-Fitr, I wish you and your family a very happy Eid. May Allah accept all your prayers and forgive all your faults. Eid Mubarak!"
"May Allah shower his mercy and fulfil your life with happiness and prosperity. Eid Mubarak!"
"May you have a solemn and peaceful celebration of Ramadan. May the divine graces of Allah be on you."
"Hold to forgiveness, command what is right; but turn away from the ignorant." – Quran
"May the blessings of Allah fill your life with happiness and open all the doors of success now and always. Eid Mubarak!"
​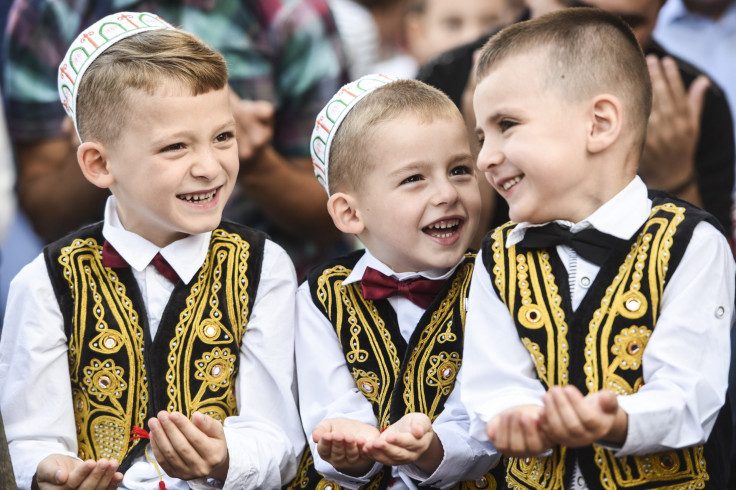 © Copyright IBTimes 2023. All rights reserved.