Elderly Man Mauled To Death By His White Lionesses During Walk
KEY POINTS
Man was identified as 69-year-old South African conservationist West Mathewson
He was pronounced dead on the scene
Mathewson is survived by his wife, four son and six grandchildren
A 69-year-old South African conservationist was mauled to death by his two white lionesses during walk Wednesday.
West Mathewson, known as "Uncle West," was taking the lionesses for a walk when he was attacked. His wife, 65-year-old Gill, who was right behind her husband, tried to distract the animals, however, it was too late.
"She tried her best to rescue her husband, but was unable to do so," family attorney Marina Botha said, Guardian reported.
Reports stated that during the walk, one of the lionesses became aggressive towards the other before turning attention to Mathewson.
His family members believe the incident could have been the result of a "very rough play."
Confirming the incident, police spokesperson Brigadier Motlafela Mojapelo told News 24, "It is believed that the two lionesses attacked the deceased during one of their usual walks. The incident allegedly took place while his wife was helplessly watching."
"The police and emergency services were activated and, on arrival, the man was found with multiple injuries. He was declared dead on the scene," he said, adding that an inquest has been opened.
Mathewson is survived by his wife, four sons and six grandchildren.
"The family is heartbroken by the loss of their husband, father and grandfather. They find comfort and peace with the fact that he died while living his dream, being in nature and with his lions that were so close to his heart," the family said in a statement.
The lionesses, who the conservationist raised since they were cubs, have since been tranquilized and taken to an endangered species center.
Calling it a "tragic incident," Mathewson's daughter-in-law told News 24, "The lions are safe and will forever be loved and cared for as he would have wanted."
Meanwhile, Provincial police commissioner Lieutenant-General Nneke Ledwaba spoke to News 24 and warned animal lovers to be "careful around these dangerous animals to avoid these tragic incidents from happening."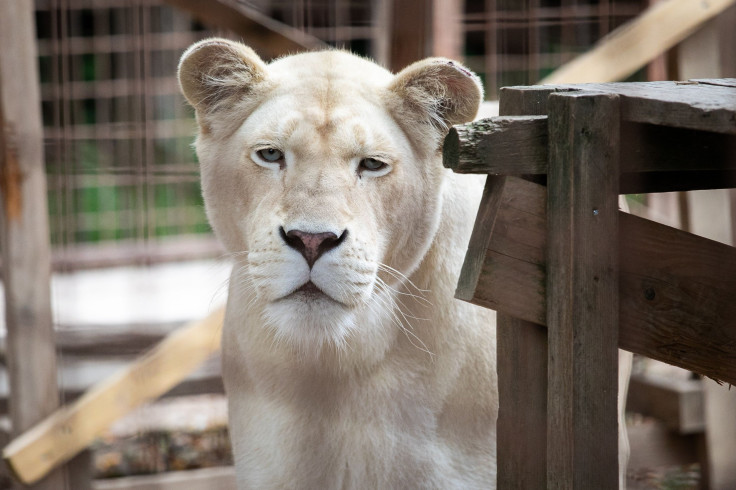 © Copyright IBTimes 2023. All rights reserved.