Election Night: How Barack Obama And Mitt Romney Relax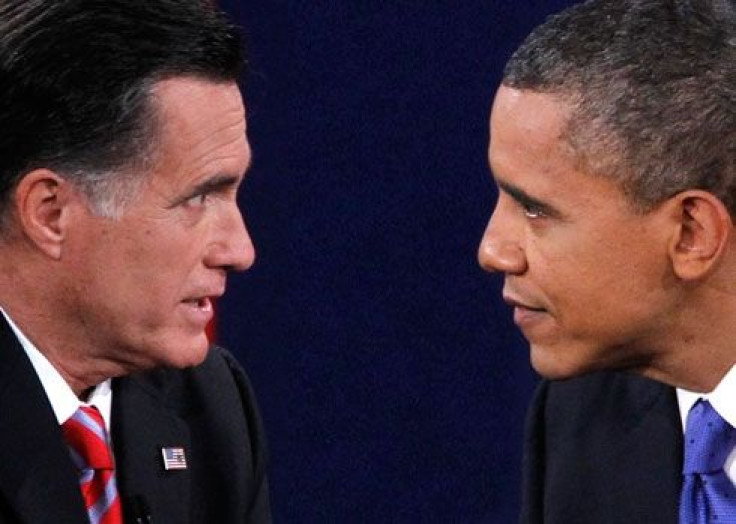 It's Election Night, which means the end of months of campaigning, countless hours on the road and thousands of miles trekked across America for President Barack Obama and Republican candidate Mitt Romney. Naturally, there is stress as the results trickle in, so how are the candidates trying to relax?
Both candidates, as human beings, must be stressed about the numbers that will be coming in as polls close across the country and will rely on ways to relieve that stress. Each candidate has their own favorite form of escape, and will be looking at their favorite hobby or snack to escape the stress.
For Obama, basketball is his favorite hobby and the president will definitely shoot some hoops to pass time on Election Night, and he won't be alone. According to USA Today, NBA Hall of Famer Scottie Pippen joined Obama to play some basketball in his hometown of Chicago.
A pickup basketball game on Election Day has been an Obama tradition. The one time it was skipped was during the 2008 New Hampshire primary. Obama lost that race to Hillary Clinton and from that point on, he made sure to play one, reports USA Today.
Joining the president for Tuesday's pickup game were Pippen, Secretary of Education Arne Duncan, former personal aide Reggie Love and former Illinois State Treasurer Alex Giannoulias. Pippen, NBA Hall of Famer and six-time champion most famous for his time on the Chicago Bulls with Michael Jordan, was on the same team as Obama. According to USA Today, 20 people were divided into two teams of 10 and played four 12-minute quarters. Obama's team won by around 20 points.
While Obama played some basketball on Election Day, chances are Mitt Romney enjoyed his favorite snack, the simple peanut butter and honey sandwich.
Throughout the campaign, Romney could be trusted to enjoy at least one peanut butter and honey sandwich as a snack. So what kind of peanut butter does Romney prefer? Crunchy, according to The Washington Post. The Los Angeles Times also mentions the sandwich was a daily staple aboard Romney's campaign bus.
Not one to break from tradition, Romney did have a crunchy peanut butter and honey sandwich on his plane from Pennsylvania to Massachusetts as he awaits the results. Romney had made stops in Cleveland and Pennsylvania on Election Day before heading to Massachusetts to await the election results.
Garret Jackson, Romney's "body man," has been chronicling the campaign and tweeted a photo of Romney enjoying his favorite snack with the quote, "The Gov's last peanut butter and honey sandwich aboard Air Romney. Would love to know how many we ate over time."
© Copyright IBTimes 2023. All rights reserved.