Electric Car News: Honda, Hitachi Announce Joint Venture For Battery-Operated Vehicles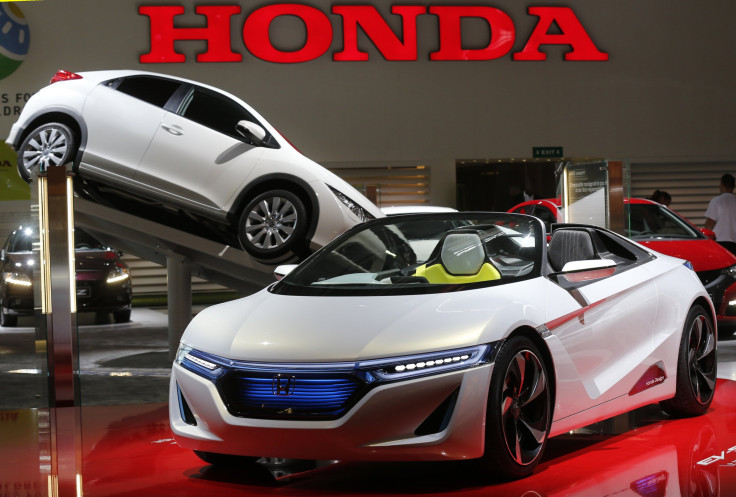 Japan's Honda Motor Co. and Hitachi Automotive Systems announced Tuesday a joint venture to develop, manufacture and sell motors for electric vehicles. The companies cited the expected growth in the market for electric vehicles, on the back of increasing measures and regulations worldwide for environmental conservation, as the reason behind the partnership.
According to a statement released by the companies, Hitachi will own 51 percent stake in the new company, while Honda will control the remaining 49 percent, and the new venture will have an initial capital of 5 billion yen (over $44.5 million). A definitive agreement to establish the new company is expected to be signed by the end of March.
Based in Japan, the new venture will have subsidiary operations in the United States and China, and it will manufacture and sell motors that power electric vehicles in both countries. The new motors will be used for hybrid, plug-in hybrid and electric vehicles.
"Together with the establishment of these operations, the new company will expand the global supply of motors by creating a robust response to demand from Honda and other vehicle manufacturers," the statement said.
Hitachi, which has been selling such motors since 1999, will continue to sell motors to other vehicle manufacturers it already does business with, such as Nissan, Toyota and General Motors. Likewise, Honda, which began selling its first hybrid car, Insight, in 1999, will also use motors from both the new company as well as the ones it produces itself in Japan in its electric vehicles.
Hitachi already has manufacturing plants in Japan, China and the U.S., and they could be used to manufacture the motors under the new partnership, the company's CEO Hideaki Seki reportedly told journalists Tuesday in Tokyo. Honda has plans to start selling electric sedans in the U.S. by the end of 2017.
Shares of Honda and Hitachi (parent company of Hitachi Automotive Systems) closed 1.37 percent and 1.14 percent higher, respectively, on the Tokyo Stock Exchange on Tuesday.
© Copyright IBTimes 2023. All rights reserved.