Electric Cars Drive Demand For Lithium; FMC, Rio Tinto, Rockwood Stand To Gain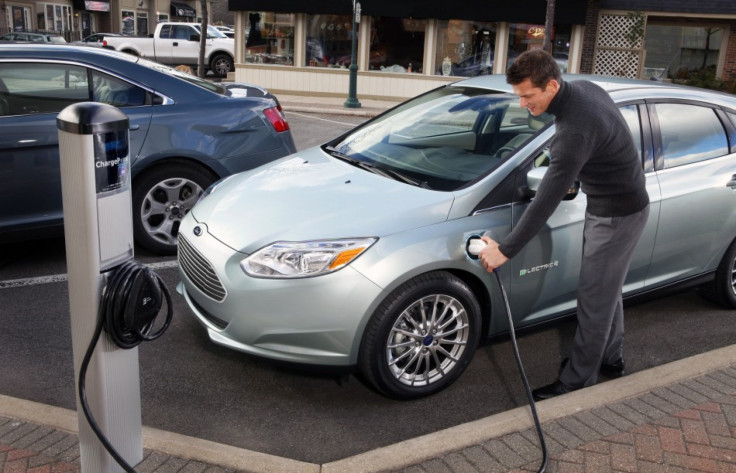 Growing global demand for electric cars like the Tesla Model S and Ford Focus Electric could drive demand for lithium up by as much as 20 percent per year, benefiting chemical and mining companies such as the FMC Corp. (NYSE: FMC), Rio Tinto PLC (NYSE: RIO) and Rockwood Holdings Inc. (NYSE: ROC), according to a Standard & Poor's Capital IQ report Friday.
"The future for lithium and lithium mining looks very positive, assuming a secular trend toward increasing electric vehicle production takes hold," S&P Capital IQ Diversified Metals & Mining Equity Analyst Leo Larkin said.
Lithium is a key ingredient in industrial products including glass, batteries and lubricating greases, according to the report. In recent years, lithium use expanded rapidly as consumer electronics like mp3 players, laptops and cell phones came to increasingly rely on lithium-ion batteries. Global lithium demand has tripled over the past decade, and the global market price of lithium carbonate has likewise tripled since 2001 to its current level of around $6,000 per ton.
"The lithium-ion 'Li-ion' battery business ... is growing very rapidly to many tens of billions of dollars yearly, thanks to billions of dollars continuing to be invested in the industry," a Friday report by Research And Markets said, citing expanded use of lithium-ion batteries beyond consumer electronics. Future growth in the lithium-ion battery market will be primarily driven by demand for "hybrid electric vehicles by land, water and air."
Moreover, an industrial research report by David & Company predicts that the global market for lithium-ion batteries will balloon to $43 billion by 2020, compared to a 2010 level of just $11 billion, with the primary driver being increased demand for electric cars. The S&P report also cites research from exploration company Ultra Lithium saying that the growth in demand for electric cars is "the real cause of the interest in the market and the potential for growth of lithium demand." The price of lithium has increased 10 percent in 2011 alone.
Tesla Motors Inc. (Nasdaq:TSLA) for its part plans to build 5,000 Model S sedans by the end of 2012 and an additional 20,000 vehicles in 2013. Ford Motor Company's (NYSE:F) Focus Electric, though, has not gotten off to a dramatic start, and the company has only sold 169 of the vehicles since its launch in May, according to the Detroit Free Press. Yet the ranks of electric car models on the market keep growing and now include the Nissan LEAF, Tesla Model S, Ford Focus Electric, Mitsubishi I, Chevrolet Volt, Honda Fit EV, Toyota Prius plug-in and electric Toyota RAV4.
FMC Corporation, a supplier of lithium for the batteries in the Nissan LEAF and Chevrolet Volt, said the "big story in lithium is that it increasingly provides the elemental source of power for hybrids, plug-ins and electric vehicles," according to S&P. Several major mining, exploration and chemical companies have increased their involvement in the lithium market. Rockwood plans to invest $140 million to build a Chilean lithium carbonate plant and last month agreed to a $732 million acquisition of Australian company Talison Lithium Ltd. (Tokyo:TLH).
Talison reported quarterly earnings of $26 million on almost $125 million in revenue, Friday. The average sales price of lithium rose 16 percent for the quarter compared to the year before, according to Talison, and the company's earnings before taxes and fees are up 41 percent for the year.
Talison Lithium Ltd. (Toronto:TLH) shares rose 1.84 percent to $6.65 Canadian ($6.80), midday Friday. FMC Corporation (NYSE:FMC) shares rose 31 cents to $55.81. Rio Tinto PLC (NYSE:RIO) shares rose 6.65 percent to $48.58. Rockwood Holdings Inc. (NYSE:ROC) shares rose 1.97 percent to $49.12.
© Copyright IBTimes 2023. All rights reserved.