Elon Musk Admits To One Of His 73M Fans Tesla Made This 'Idiotic' Move
Elon Musk has admitted that Tesla (TSLA) made an "idiotic" mistake when it came to the production of the Model X SUV.
The admission from Musk came on Wednesday in the form of a tweet to one of his 73.3 million fans on Twitter. The CEO claimed in the post that Tesla "dropped the ball badly" when it came to the production ramp-up of the new Model X, especially as demand was still so high for the EV.
Tesla stopped production of the old Model X in December 2020, Musk said in his tweet.
The post from Musk was in response to a user who tweeted the billionaire that some customers have been waiting a year or more for their Model X cars and keep receiving delays without communication from the automaker.
Musk explained the delays in another tweet, writing, "Model X is an extremely difficult car to build. Most complex passenger car ever."
According to Tesla's website, the Model X has Falcon Wing doors, enhanced aerodynamics features, a 5,000-pound towing capacity, 348-mile range on a single charge, Full Self-Driving capability, 1,020 horsepower and a top speed of 163 mph.
The updated version of the Model X started hitting customers in October 2021 after seeing months of delays, which Tesla said were caused by supply-chain issues, Business Insider reported.
Tesla first unveiled the Model X in 2015.
As of Thursday at 9:32 a.m. ET, shares of Tesla were trading at $916.25, down $15.75, or 1.69%.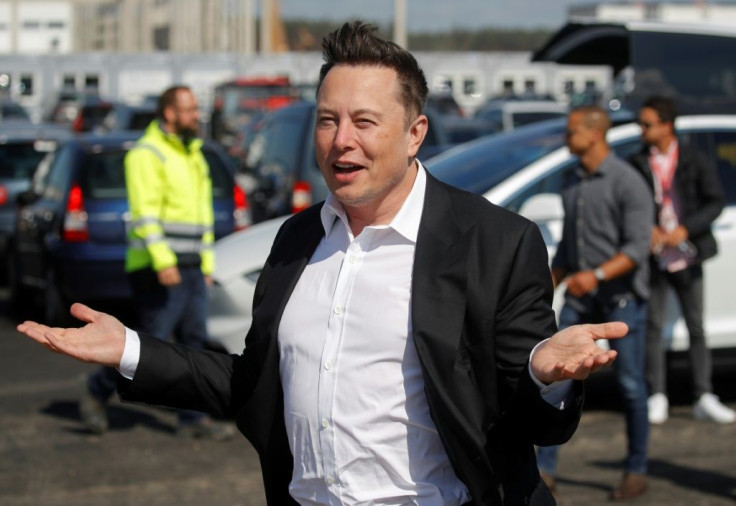 © Copyright IBTimes 2023. All rights reserved.