Elon Musk Celebrates 'Successful' Flight Despite SpaceX Starship Rocket Exploding On Impact
KEY POINTS
The Starship SN8 prototype flew for seven minutes Wednesday but exploded during its landing
SpaceX founder Elon Musk congratulated his team for collecting the necessary data during the test flight
SpaceX aims to have the Starship spaceship carry up to 100 people to and from the moon and Mars in the future
SpaceX launched a prototype of the Starship spaceship Wednesday and is celebrating the success of the test flight despite the rocket exploding during its landing.
Starship prototype serial No. 8, or SN8, launched from SpaceX's facility in Boca Chica, Texas, with cameras strapped to the spacecraft recording its trip. While flying smoothly for about seven minutes, SN8 was able to complete all of its development objectives, including testing its aerodynamics and even a flip to prepare itself for landing.
In the few last moments of the test flight, however, the rocket exploded on impact as it attempted to land. Despite this, SpaceX founder Elon Musk expressed his excitement over the success of the Starship's low-altitude flight, indicating that they were able to collect necessary data in the seven minutes that the prototype was in the sky.
"Successful ascent, switchover to header tanks & precise flap control to landing point!" Musk tweeted.
Explaining the rocket's explosion, he wrote, "Fuel header tank pressure was low during landing burn, causing touchdown velocity to be high & RUD, but we got all the data we needed! Congrats SpaceX team hell yeah!!"
SpaceX also clarified in a statement published on its website that a crash or explosion does not necessarily mean failure.
"With a test such as this, success is not measured by completion of specific objectives but rather how much we can learn, which will inform and improve the probability of success in the future as SpaceX rapidly advances the development of Starship," the company said.
The Starship SN8 prototype is made of stainless steel, CNBC reported. SpaceX is building and testing the Starship prototypes in its facility in Boca Chica, which is located on the coast of the Gulf of Mexico.
The company eventually hopes to have Starship carry cargo in regular spaceflights and as many as 100 people at a time during future missions to the moon and Mars.
To date, SpaceX has built 10 Starship prototypes, with SN9 almost ready to launch. Once again expressing his enthusiasm over his company's developments, Musk tweeted, "Mars, here we come!!"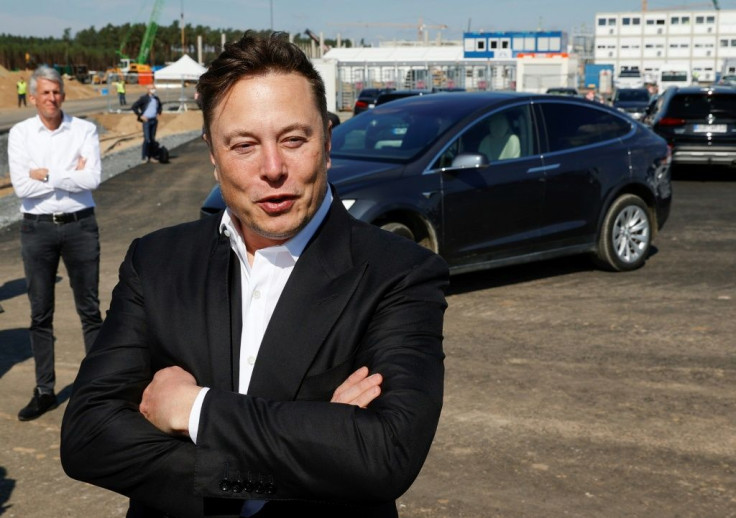 © Copyright IBTimes 2023. All rights reserved.