Elon Musk In Hot Water After Tesla Employees Test Positive For Coronavirus
KEY POINTS
Tesla CEO Elon Musk won his battle against Alameda County to prematurely reopen his Fremont Factory in mid-May
The factory reopened despite a lockdown to quell the transmission of COVID-19
Several Fremont employees have now taken ill with COVID-19

Tesla CEO Elon Musk might soon pay a hefty legal price for his insistence to prematurely reopen the Fremont Factory in Alameda County, California, despite a local lockdown and repeated warnings from county officials not to do so due to COVID-19.
Two Tesla employees said several workers tested positive for SARS-CoV-2 (severe acute respiratory syndrome coronavirus 2), the virus that causes COVID-19, at the Fremont car assembly plant and at the nearby seat-assembly factory, according to The Mercury News. However, the total number of infected employees was not known and Tesla refused to comment on the reported SARS-CoV-2 infections.
Musk will be held accountable for these infections because of his public fight with Alameda County officials since March, demanding they allow Fremont to reopen. The factory, which assembles the Model S, Model X and Model 3, was shut down in March.
It reopened May 18 after Musk threatened to transfer the factory to either Texas or Nevada. The Fremont factory employs over 10,000 workers.
"Frankly, this is the final straw," tweeted Musk on May 9. "Tesla will now move its HQ and future programs to Texas/Nevada immediately. If we even retain Fremont manufacturing activity at all, it will be dependent on how Tesla is treated in the future. Tesla is the last carmaker left in CA."
Musk is a vocal foe of the COVID-19 lockdown and stay-at-home orders that have harmed his business. He blasted these public safety measures as "unconstitutional," and called them a "de facto house arrest" and a "serious risk" to the United States' businesses.
Musk first made his disdain for COVID-19 restrictions known early March when he said the danger presented by the disease is "overstated." He defied the Fremont city government orders by Mayor Lily Mei, the Alameda County Sheriff, the Fremont Police Department and the Alameda County Public Health Department (ACPHD) by reopening the factory.
He also sued Alameda County on May 9 and reopened the factory before being allowed to do so by the ACPHD. Tesla later dropped the lawsuit.
ACPHD eventually allowed Fremont to reopen as long as Tesla agreed to adhere to safety measures. These measures included having fewer workers per shift and requiring them to wear masks.
Industry analysts said Musk is under a lot of pressure to resume mass production of Tesla's new Model Y electric compact crossover utility vehicle, which was interrupted by the March shutdown. Tesla has to fulfill tens of thousands of pre-orders that have come in in since March 2019.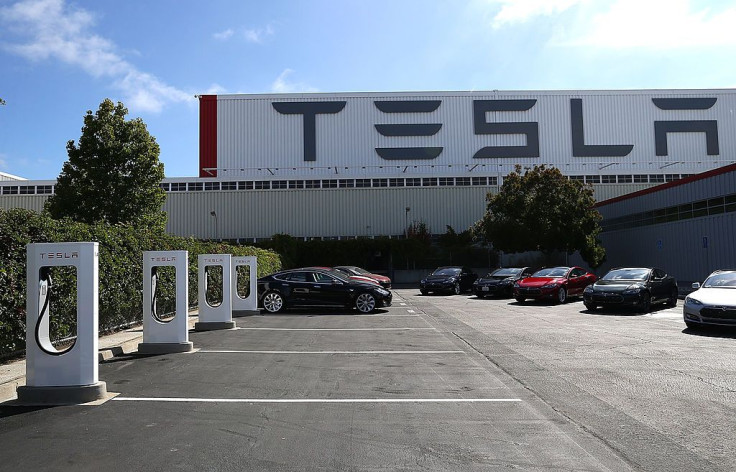 © Copyright IBTimes 2023. All rights reserved.