Tesla News: Emails Show Health Officials Tried To Avoid Conflict With Musk At Start Of Coronavirus
A set of emails were released Friday that provide a behind-the-scenes look at recent conflict between Tesla and health officials in Alameda County, California, over the closure of a factory. The emails obtained by MarketWatch show Fremont Chief of Police Kimberly Petersen attempting to avoid a public spat that would come from pushing enforcement onto a figure as temperamental as Tesla CEO Elon Musk.
"We know where this will go," Petersen said in a March 21 email.
The San Francisco area was one of the first in the nation to lockdown in response to COVID-19, while Tesla attempted to invoke a federal exemption to keep its factory open. The fight persisted when California Gov. Gavin Newsom included an exemption for "critical infrastructure" in his statewide order.
"I am more than willing to continue this current course of action, but I need to know your stance on the issue before I engage in a very public fight," Petersen told Alameda County Interim Health Officer Erica Pan in a March 21 email.
Following Musk's infamous series of tweets in May, citing civil rights concerns as he fought to reopen his business, Tesla attempted to defy lockdown orders and resume operations. Eventually, Tesla also sued the county for keeping the factory closed.
In the emails, Petersen and Pan communicated with Tesla's vice president for environment, health and safety Laurie Shelby to try and create an agreed-upon set of criteria for safely reopening the factory, which is located in Fremont. The alternative would have likely seen Petersen personally arrest Musk, further escalating a public feud. MarketWatch notes a calm, professional demeanor in the emails between the three women, in contrast to Musk's typical volatile public behavior.
"Over the past week, I have received several complaints that Tesla was in fact violating the Alameda County Health Order by ordering their employees back to work to re-open the production line," Fremont Police Lt. Brian Shadle said in an email from May 8 as Tesla appeared to resume operations.
"I have verbally notified [Tesla] that auto manufacturing is still not allowed," Petersen said in an email from May 9, following another Twitter outburst from Musk. "Unfortunately it appears we may have to move into an enforcement phase."
In response, Pan assured Petersen that a plan was close to being worked out to allow for the plant to reopen safely. Petersen expressed gratitude to Pan "for finding a way forward."
Shortly after this exchange, Musk sent out another tweet announcing that, despite the plan being worked on, Tesla would be reopening the plant against county orders.
Approximately 30 hours later, Alameda County announced that it had received that safety plan that Tesla would be putting into effect. The plant was finally allowed to lawfully resume operations following an inspection by local authorities.
"The facility is huge and overall the safety measures that have been instituted exceeded the safety measures outlined by the Alameda County Health Department," Shadle said in his report.
"I am impressed at the length of the visit and the details of the report," Pan wrote in response. "I realize this is not typical law enforcement work so I greatly appreciate the time, detail, and assistance."
Since the resolution of the issue, Tesla voluntarily dropped its lawsuit against Alameda County. No official reason was given for this action by the company. There have been no public comments about the emails.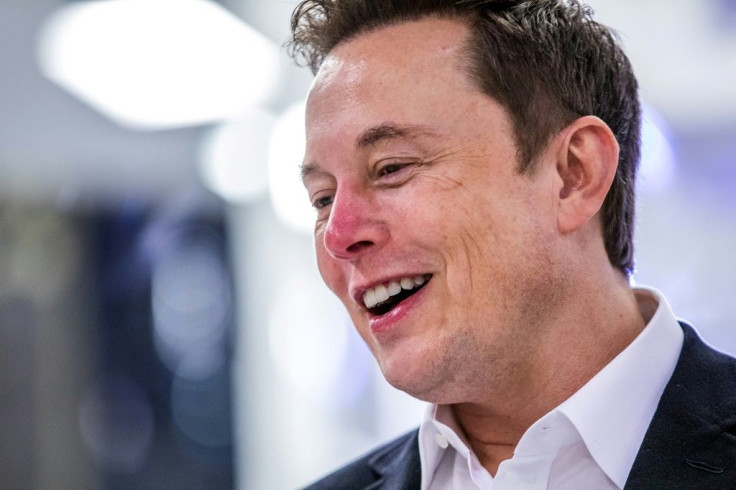 © Copyright IBTimes 2023. All rights reserved.
FOLLOW MORE IBT NEWS ON THE BELOW CHANNELS