Elon Musk To Present First China-Made Tesla Model 3 This Week, Reports Claim
Tesla CEO Elon Musk is now en route to Shanghai, China where he and Alibaba Group co-founder Jack Ma will open the World Artificial Intelligence Conference 2019 (WAIC) Thursday. Reports suggest he may also reveal the first China-made Tesla Model 3.
Musk and Ma will kick-off the two-day conference, and will both appear on stage for a conversation about artificial intelligence (AI).
Musk is famous as a leading opponent of "evil AI," which he claims might one day create an immortal dictator if it ever escapes human control. He still sees AI as an existential threat to the human race, hence his quest to develop benign AI.
Apart from opening WAIC, Musk is also travelling to China to launch The Boring Company's China division. And he'll also visit the massive Gigafactory Shanghai that will start producing Tesla electric vehicles (EVs) by November.
Giga Shanghai is currently testing its car assembly systems and leaks recently revealed it's assembled at least two Model 3 luxury sedans. All this makes for a pretty compelling itinerary, but news Musk will also unveil the first Made-in-China Tesla EV -- a Model 3 -- at the opening of WAIC tops all of this.
Chinese media is abuzz with speculation Musk will highlight his WAIC appearance by presenting to the world the first Tesla EV made at Gigafactory Shanghai. This EV will definitely be one of at least two Model 3 sedans caught on camera being assembled at the factory.
One Chinese media outlet reported Musk "will show the first Shanghai brand Model 3" at WAIC.
The same story also praised Tesla for almost completing Giga Shanghai in nine months and said it might be a good idea to make a documentary about this.
"Nine months from open space to the factory to the product," according to the story.
The most recent leaks depict the immense progress of construction and assembly at Giga Shanghai. They show the interior of Giga Shanghai and, for the first time, reveal Tesla is already making the necessary preparations for trial production runs of its Model 3.
Analysts said the photos show the factory is ready to begin trial assemblies of the Model 3. Considering groundbreaking for this sophisticated factory only began in January, the production of two test vehicles in the space of just eight months is nothing short of incredible.
The speed of Giga Shanghai's construction is amazing by any standard given the immense size and complexity of the facility. Construction of the massive general assembly building is expected to be completed in a few months.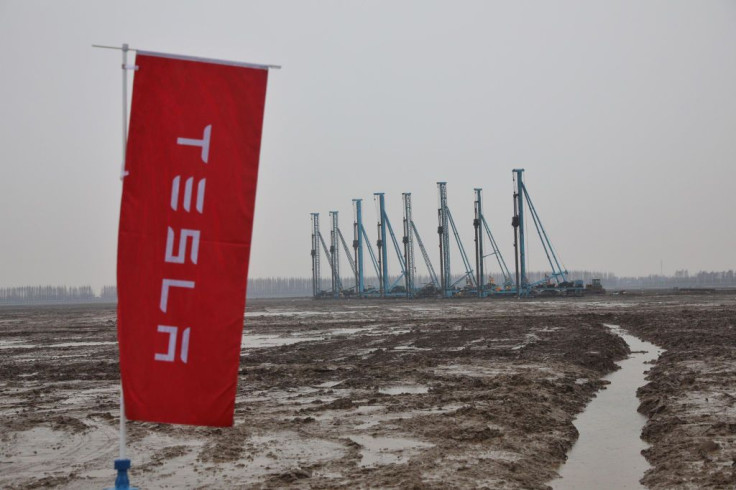 © Copyright IBTimes 2023. All rights reserved.