Elon Musk Reveals SpaceX's Falcon 9 Rocket Malfunctioned During Launch
KEY POINTS
One of Falcon 9's engines did not function properly during a recent launch
The Falcon 9 deployed the latest batch of Starlink satellites
SpaceX aborted the launch of Falcon 9 last Sunday
Elon Musk of SpaceX revealed that the Falcon 9 rocket was launched despite a technical issue with one of its engines. The recent launch event was for the deployment of the latest batch of Starlink satellites.
The Falcon 9 rocket was launched from NASA's Kennedy Space Center in Florida on March 18. The event was live-streamed by SpaceX through its website.
Following the successful launch of the rocket, Musk revealed that the Falcon 9 actually encountered an issue during takeoff. Through a recent tweet, the SpaceX founder noted that one of the nine Merlin engines of Falcon 9's first stage unexpectedly shut off during the ascent of the rocket.
Fortunately, the first stage's eight other engines functioned properly. However, even though the technical issue did not affect the launch, Musk noted that the company will conduct investigations on the matter.
"There was also an early engine shutdown on ascent, but it didn't affect orbit insertion," he stated. "Shows value of having 9 engines! Thorough investigation needed before next mission."
The recent launch was the fifth mission for SpaceX's reusable Falcon 9 first stage. As noted by Musk, the engines of the first stage have already been through a lot of launches. This could be the reason behind the technical issue that affected one of the nine Merlin engines.
According to Musk, since the reusable first stage is only used for SpaceX launches, it won't affect the company's missions for commercial partners such as NASA.
"This vehicle has seen a lot of wear, so today isn't a big surprise," Musk stated. "Life leader rockets are used only for internal missions. Won't risk non-SpaceX satellites."
The launch of the Falcon 9 for the Starlink project was supposed to take place on Sunday. However, SpaceX was forced to abort the launch at the last second after its safety systems detected a technical issue with the rocket.
According to the company, a power issue with one of the Merlin engines triggered an automatic abort procedure. Musk said that last Sunday's technical problem could be related to the issue that was detected following the recent launch.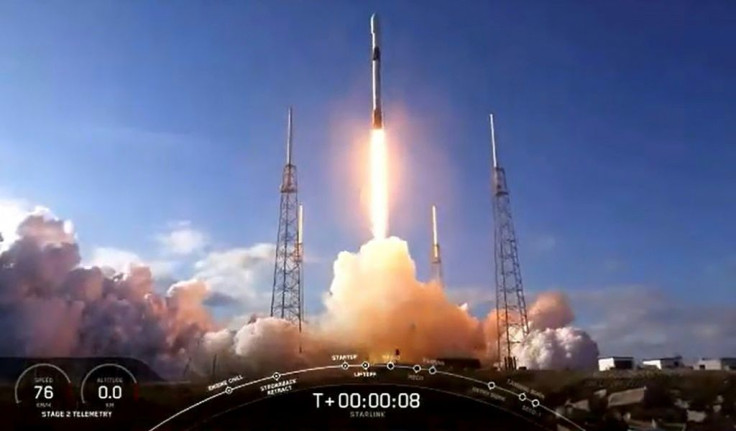 © Copyright IBTimes 2023. All rights reserved.
FOLLOW MORE IBT NEWS ON THE BELOW CHANNELS