Elon Musk's Hyperloop Test Track Is Being Built In California But Not By Elon Musk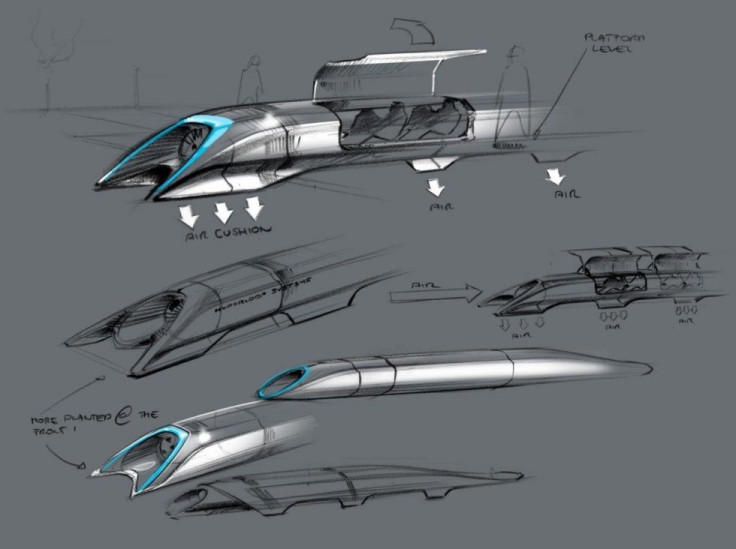 The Hyperloop is coming to California. The first five-mile long test track for the Hyperloop, which has for years been heralded as the transportation technology of the future, is under construction in the Golden State.
Tesla Motors founder and CEO Elon Musk was the first to propose the Hyperloop as a series of solar-powered tubes that use air pressure to shoot capsule-like pods at nearly 800 miles per hour. The capsules would accelerate and decelerate with air pressure and also contain a battery enabling them to maintain their speed. If all goes according to plan it will provide "ultra-clean, ultra safe, affordable, intra-urban travel at super-high speed," Musk has said, and California commuters could travel from Los Angeles to San Francisco in 30 minutes.
Now Hyperloop Transportation Technologies (HTT), a company unaffiliated with Musk or Tesla, has broken ground on a five mile test track that aims to find out what would actually happen if you cram a bunch of people into a capsule and shoot them off at hundreds of miles per hour. The company raised an initial $100 million to fund the track's construction and operation, though a full track could cost as much as $1 billion more.
"We look at it as a metro system," Dick Ahlborn, head of HTT, told National Geographic earlier this month. He said the company "envisions a network" that will replace the "dinosaur industry" of train transportation in the U.S.
Construction is scheduled to begin in 2016 and finish in 2017, Ars Technica reported Thursday, with test capsules traveling at a range of speeds, between 200 and 300 mph. That's much slower than the 760 mph Musk first suggested, but if HTT passes the necessary safety test people could be taking rides on the test track by 2018.
© Copyright IBTimes 2023. All rights reserved.
FOLLOW MORE IBT NEWS ON THE BELOW CHANNELS