NASA Fuming After SpaceX, Boeing Rocket Launches Delayed For 2 Years Due To Proposed Budget Cuts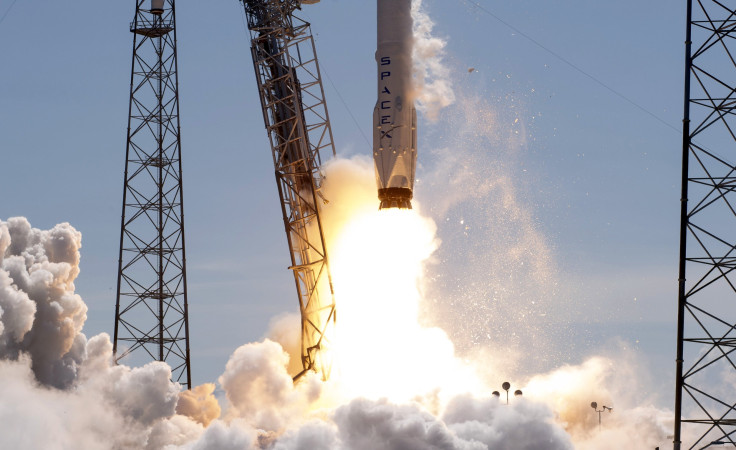 Americans astronauts will continue to fly Russian-made rockets from Earth to the International Space Station if Congress agrees to slash more than $300 million from NASA's budget. The federal space agency will be too broke to fulfill contracts with SpaceX and Boeing and have no choice to continue paying the Russian government $70 million for every flight to and from the ISS. NASA, to put it mildly, is furious.
Russia is poised to take an early lead in the renewed space race after the U.S. Senate Appropriations subcommittee voted to cut over $300 million from NASA's wallet. This comes after NASA entered agreements with Boeing and SpaceX to build rockets capable of bringing U.S. astronauts to the ISS starting in 2017. Currently, every flight to the ISS is aboard a Russian-made Soyuz, which costs American taxpayers over $70 million a ride.
"I am deeply disappointed that the Senate Appropriations subcommittee does not fully support NASA's plan to once again launch American astronauts from U.S. soil as soon as possible, and instead focuses to write checks to Russia," NASA Administrator Charles Bolden said in a statement Wednesday. "By gutting this program and turning our backs on U.S. industry NASA will be forced to rely on Russia to get its astronauts to space – and continue to invest hundreds of millions of dollars into the Russian economy rather than our own."
Last year NASA awarded a contract worth as much as $4.2 billion to Boeing and $2.6 billion to SpaceX to build, test and fly space taxis capable of ferrying U.S. astronauts to the moon. Before that SpaceX founder Elon Musk loudly pushed for a contract on the grounds that the U.S. shouldn't rely so closely on the Russian government after the invasion of Ukraine.
That plan is now on hold though and, while the Senate subcommittee is scheduled to debate an amendment that would restore the funding Thursday, that measure is not expected to pass. Sen. Bill Nelson, D-Fla., said on the Senate floor American flights will be delayed by at least two years and that "we need to wake up to what is happening."
The timing for SpaceX is, well, bad. Musk's company recently broke ground on a massive new airport hangar where it hopes to store one Falcon Heavy vehicle and two Falcon 9 rockets. The facility is just down the road from the iconic Kennedy Space Center, a pricey piece of real estate that was the home to the first and last Space Shuttle launches.
© Copyright IBTimes 2023. All rights reserved.