Elon Musk's SpaceX vs. NASA: Who Will Send Tourists To Space First?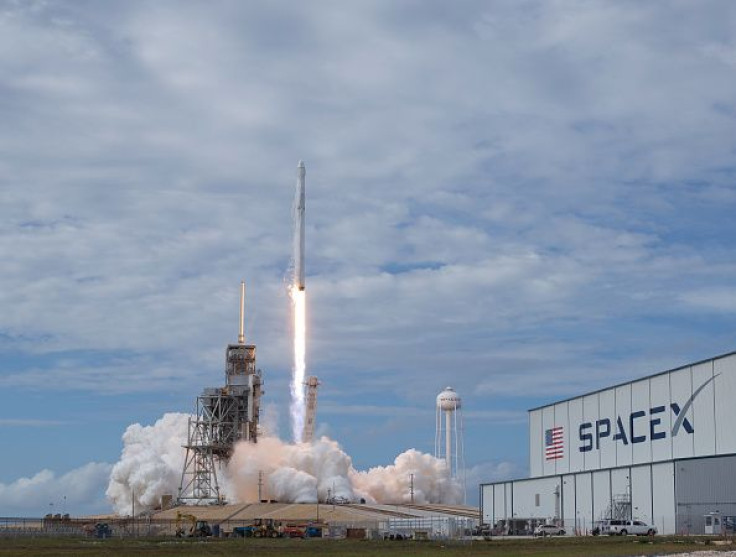 SpaceX has obtained an Air Force contract to launch the Air Force's X-37B experimental spaceplane later this year, potentially creating a power shift between the Elon Musk-led space company and NASA.
NASA usually relies on SpaceX to bring cargo, and ultimately astronauts to the International Space Station, and SpaceX depends on NASA contracts and its launch pad. On Wednesday, Vice President Mike Pence Wednesday introduced five women and seven men as NASA's first new class of space fliers.
The astronauts must receive two years of training before they are eligible to fly. This is the first class of fliers since NASA's shuttle program ended in 2011. Since then, they have relied on Russia for rides to space. However, NASA's "Space Launch System" will not be ready to send humans to the moon until at least 2021, CBS News' reported.
In February, Elon Musk announced plans to use a new rocket to send private tourists to the moon in 2018.
"It strikes me as risky," said Mary Lynne Dittmar, executive director of the Coalition for Deep Space Exploration. "I find it extraordinary that these sort of announcements are being made when SpaceX has yet to get [a] crew from the ground to low-Earth orbit. Dates are not SpaceX's strong suit," she said in February.
SpaceX and NASA are both working on separate plans to travel to Mars.
"Do you see any scenario where NASA and these companies might be stepping on each other's toes at all?" Charles Miller, president of NexGen Space, was asked.
"Well, yes. People have to relearn the dance steps, right?"
NASA's human space flight endeavors will fail unless they receive more innovation from American free enterprise, Miller said. He urged President Donald Trump's NASA transition team to accept competition among aerospace contractors and companies such as SpaceX. Trump is "firmly committed to NASA's noble mission — leading America in space," Pence said Wednesday.
Read: NASA Jobs: The Application, Selection Process For How To Become An Astronaut
"We want big companies, we want small companies, we want everybody to come help us do this because this journey is hard," Acting NASA Administrator Robert Lightfoot said.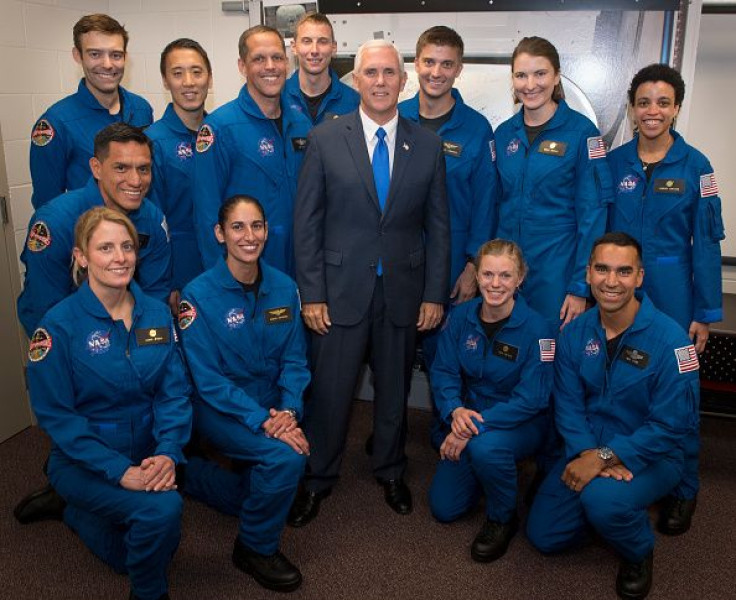 This is the latest in a string of victories for SpaceX. With this deal, SpaceX broke up United Launch Alliance's monopoly on military contracts. In 2014, SpaceX sued the government on grounds the Air Force was not giving SpaceX consideration when it awarded contracts. After the lawsuit was settled, SpaceX completed its first mission for the Air Force in 2015. SpaceX's Falcon 9 rocket could be more appealing than United Launch Alliance's Atlas V rocket because of its lower cost. SpaceX's Falcon 9 rocket engines are made in the U.S. whereas United Launch Alliance's Atlas V rocket uses Russian-made engines.
Read: Watch Live: NASA Announces 2017 Astronaut Class Along With VP Mike Pence
NASA has expressed concerns about SpaceX's plans to fuel rockets with humans on board after an explosion occurred last year while fueling an unmanned rocket. Musk, however, stands by the fueling process. He said the company is doing everything in its power to minimize risk, CBS News reported.
© Copyright IBTimes 2022. All rights reserved.
FOLLOW MORE IBT NEWS ON THE BELOW CHANNELS