Elon Musk's Twitter Takeover Worsening Political Polarization: Bill Gates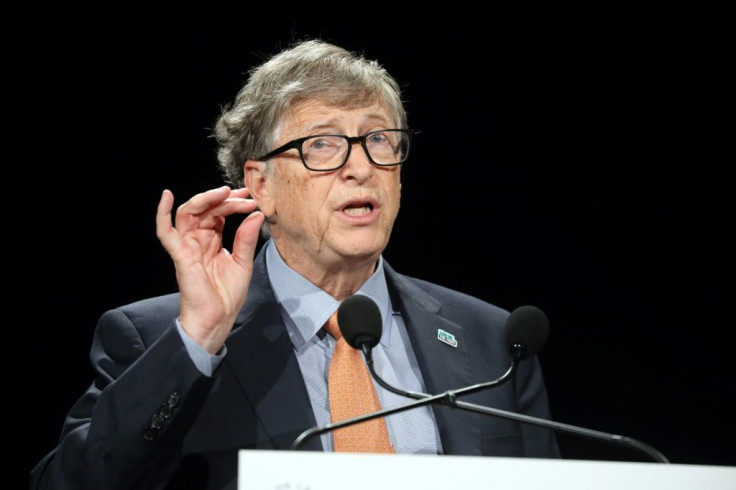 Elon Musk's management style as the new owner and CEO of Twitter continues to attract negative attention, with some of the biggest names in tech calling him out for his unorthodox practices.
In an interview with the Financial Times released Monday, Microsoft co-founder Bill Gates said by running the popular social media platform with a "seat-of-the-pants" decision-making style, Musk is worsening political polarization.
"I think, certainly, the Twitter situation is stirring things up. That, instead of an objective set of measures done by a broad group of people, you're sort of seeing seat-of-the-pants type activity," Gates told the Financial Times.
Musk purchased Twitter in a $44 billion deal at the end of October, and the company has been in flux ever since. Musk laid off half of the organization's staff in the first weeks, and another quarter of the staff quit after Musk gave them an ultimatum detailing "hardcore" working conditions from now on.
In addition, advertisers have left the social media site due to its volatility, and users are turning to other social media outlets as hate speech and targeted harassment have increased since Musk's take over.
Over the weekend, Musk asked his 122.3 million Twitter followers if he should step down as CEO of the company, saying he would "abide by the results of this poll." With 17.5 million accounts voted, 57% said he should step down.
In November, Musk held a separate poll asking his followers if he should reinstate former president Donald Trump's account after he was banned following the Jan. 6, 2021 insurrection at the U.S. Capitol. Over 51% of respondents voted "yes" to allow Trump back on the platform, but the former president has not tweeted since his account was reinstated.
Gates co-founded Microsoft in 1975 and grew it into one of the world's largest and most profitable tech companies. Gates and Musk have both held the title of the world's richest person. Gates fell to fourth in the global rankings because of his charitable donations to the Bill & Melinda Gates Foundation, the largest private philanthropic organization in the world.
Musk lost the title last week after Tesla stock prices fell, making LVMH CEO Bernard Arnault the new No.1 with a personal value of $188.6 billion, according to the Forbes Real Time Billionaire List.
Gates said social media organizations need to focus on fighting misinformation, especially concerning healthcare and vaccines. He said it's "daunting [for] even a fair-minded person with the world's best technology and infinite staffing budget" to tell the difference between factual information and conspiracy theories online.
In his annual "The Year Ahead" letter for 2023, Gates said the polarization of American politics is one of the challenges against meaningful global change. Gates listed the current U.S. political climate, climate change, rising inflation, and the Russian war in Ukraine as reversing global progress on public health.
© Copyright IBTimes 2023. All rights reserved.