The End Of Nigeria's Boko Haram? Not Likely, Even If Leader Abubakar Shekau Really Is Dead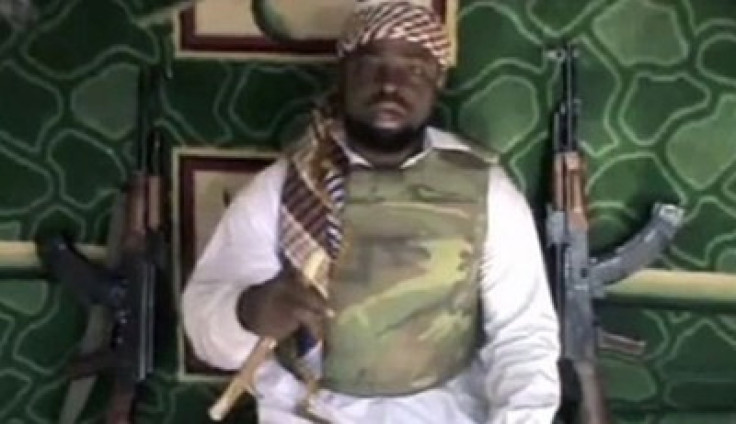 Rumors are swirling in Nigeria regarding the alleged death of Abubakar Shekau, leader of the country's violent extremist group Boko Haram. Could this spell the downfall of one of Nigeria's most deadly militias? Most signs suggest otherwise. For starters, Shekau's death is not yet verified. News of his possible passing came straight from the Nigerian Army's Joint Task Force, whose spokesperson Sagir Musa said in a statement this week that "intelligence reports ... revealed that Shekau, the most dreaded and wanted Boko Haram terrorists' leader, may have died." He added that Shekau likely died between July 25 and Aug. 3 after being mortally injured during a June 30 skirmish and then fleeing toward the Cameroonian border.
The military statement comes just days after the Defense Ministry reported the death of Momodu Bama, Boko Haram's second-in-command. If both claims are true, the group's core leadership may be crumbling. But Shekau is an elusive figure who has been presumed dead before, most notably in July 2009 following a clash in Maiduguri, the capital of Nigeria's northeastern state of Borno. He resurfaced months after he was supposed to have passed away, bringing Boko Haram's wave of deadly attacks to a whole new lethal level.
Now in the summer of 2013, the lack of conclusive evidence has raised serious doubts about the military's claims --- especially since a recent video of a man claiming to be Shekau has been making the rounds in northern Nigeria. Musa dismissed the footage as a farce "dramatized by an imposter to hoodwink the sect members to continue with the terrorism and to deceive the undiscerning minds." He added that Boko Haram members should disarm and enter into dialogue with the federal government.
Even if Shekau is dead, Boko Haram has lost a leader before and kept on terrorizing. The group was founded in 2002 by Mohammed Yusuf, an Islamist cleric who wanted to see Sharia, or Islamic law, enforced in Nigeria's Muslim-majority communities. Yusuf was opposed to the Nigerian government; but he preached resistance vs. a violent overthrow. But the government's response to Yusuf's growing influence was forceful and decisive. Members of the Boko Haram sect, who call themselves Jama'atul Alhul Sunnah Lidda'wati wal Jihad, only adopted more extreme tactics in the face of government crackdowns. One clash in 2009 killed hundreds of Boko Haram members, including Yusuf himself. Shekau then took over, and the group has since ramped up its violent activities and killed at least 1,500 people across Nigeria.
The Nigerian military has responded with potent force, and its efforts have been heavily criticized. Domestic and international watchdogs, including Human Rights Watch, have condemned Joint Task Force operatives for committing human rights abuses against civilians, including rape, pillaging, extrajudicial killings and destroying property. These crimes speak to a bigger problem in Nigerian society: deep divisions between the mostly Muslim north and the majority-Christian south have plagued the country for decades. Poverty is most widespread in sparsely populated northern communities, where many residents blame the government for failing to allocate resources fairly. Nigeria is an oil-rich state with a GDP per capita of $1,555 last year, yet more than half the population lives in poverty.
Nigeria has struggled to address Boko Haram in the face of global criticism for its heavy-handed tactics. On Monday, the Joint Task Force relinquished control of its anti-insurgent operations in the north to a new group called Boyona. Shekau is -- or was -- known as a quiet but ruthless leader. It's believed that he doesn't speak English but is fluent in the local languages of Kanuri and Hausa, as well as Arabic. He communicates with his followers through video addresses, having personal contact with only a few high-ranking members of the sect.
The U.S. government has offered up to $7 million for information leading to Shekau's arrest, in part because Boko Haram has become a serious threat to Western interests. In a region where numerous terrorist groups with links to al-Qaeda have been fighting for a foothold -- most notably in Mali, where insurgents wrested control of a swath of land the size of Texas last year -- global powers are keen to put an end to extremist activity. Even if Shekau is dead, there is little to suggest that Boko Haram will lay down its arms anytime soon. The group only grew more ruthless the last time its leader was killed, and analysts warn that a long-term solution will have to involve more development and inclusion for communities in northern Nigeria.
© Copyright IBTimes 2023. All rights reserved.