Endangered Gorillas Could Also Be At Risk For Coronavirus
KEY POINTS
National parks in DRC and Rwanda closed their doors because of the coronavirus
Experts say primates are likely susceptible to the complications from COVID-19
Humans and primates have a history of passing diseases to one another
A national park in the Democratic Republic of Congo (DRC) announced that it will temporarily close in response to the COVID-19 pandemic. The decision was also made to protect the gorillas at the park from possibly contracting coronavirus.
Gorilla Tourism
Virunga National Park in the DRC temporarily closed its doors to visitors starting Monday, in line with the World Health Organization's (WHO ) recommendation to limit movement and social contact. In the announcement, the park notes that the move is also in response to experts' advice regarding primates' susceptibility to the complications that may arise from the COVID-19 virus.
"As such, we must remain steadfast in safeguarding our population of this endangered species," the park wrote in a statement.
This is a major move to protect mountain gorillas, especially considering that Virunga National Park is the home of about a third of the world's mountain gorillas. Three national parks in Rwanda that also house primates have also closed their doors to tourism and research as a precaution.
Infectious Diseases
Overall, there are about 1,000 mountain gorillas living in Congo, Uganda, and Rwanda. Although gorilla tourism is a major source of revenue for these places, it is also imperative for the facilities to take action because mountain gorillas are particularly prone to some respiratory illnesses in humans.
For instance, chimpanzees have died after catching a common cold and, in 2011, two mountain gorillas -- a mother and a newborn -- died after they were infected with metapneumovirus, which causes respiratory illnesses in humans.
Such instances are only a few in the history of primates and humans passing diseases to each other, the most prominent being HIV, which is believed to originate from chimps.
Current rules for gorilla tourism require tourists to stay at a safe distance away from gorillas but, this 7-meter rule almost always gets broken. In fact, conservationist Gladys Kalema-Zikusoka told AFP that this rule gets broken about 98 percent of the time.
Mountain Gorillas
As the name implies, mountain gorillas live in forests in the mountains. They have thicker fur compared to other great ape species so that they can survive colder regions where temperatures can drop below freezing. However, humans have continued to encroach on their habitat, forcing them to move further into more dangerous conditions.
For many years, mountain gorillas have endured conflict, diseases, hunting, and habitat destruction. In fact, the threats to them were so severe that they were once thought to be already extinct.
Today, they are considered endangered with populations of about 1,000.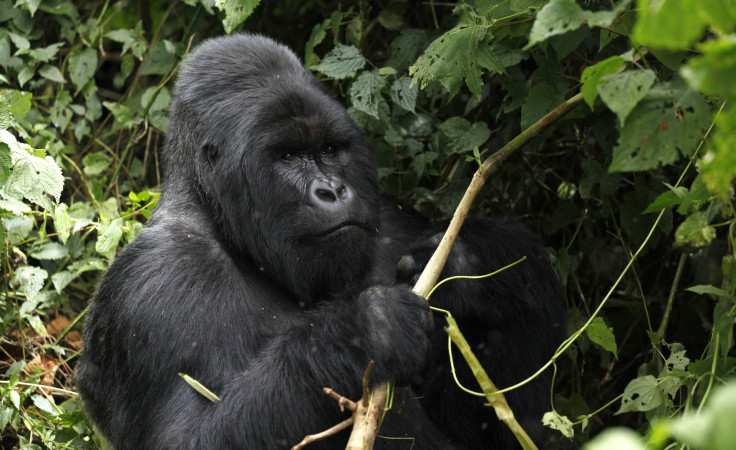 © Copyright IBTimes 2023. All rights reserved.