Koko The Gorilla, Famous For Using Over 1,000 Hand Signs, Dies [Photos]
Koko the gorilla who could communicate using more than 1,000 hand signs died in California on Wednesday at the age of 46. Koko was said to have an IQ of between 75 and 95 and could understand 2,000 words of spoken English.
"Koko — the gorilla known for her extraordinary mastery of sign language, and as the primary ambassador for her endangered species — passed away yesterday [Wednesday] morning in her sleep at the age of 46," Gorilla Foundation announced in a press release. The cause of death, however, wasn't released.
"Koko touched the lives of millions as an ambassador for all gorillas and an icon for interspecies communication and empathy. She was beloved and will be deeply missed," the statement said.
Koko was born at the San Francisco Zoo in 1971. Animal psychologist Dr. Francine Patterson began teaching her American sign language the next year after finding out that she could understand some spoken English. Dr. Ronald Cohn, a biologist, moved Koko to Stanford in 1974, where Patterson established the Gorilla Foundation. They later gained Koko's custody.
Koko appeared on the cover of National Geographic in 1978 that featured a photograph she had taken of herself in a mirror. She was also part of many documentaries.
She gained public attention after adopting a kitten called All Ball which died after being hit by a car 1984. Koko was filmed responding in sign language to a question about what had happened to her kitten.
"Cat, cry, have-sorry, Koko-love," she responded in sign language, The Guardian reported.
Their story was featured in an issue of National Geographic in 1985 and a book called Koko's Kitten was later published.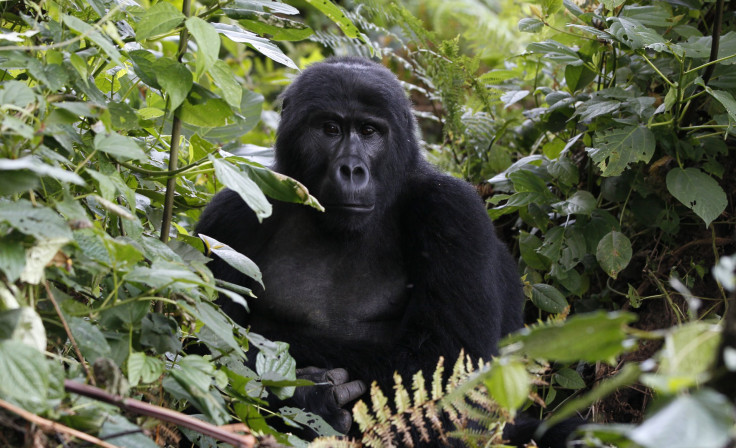 Koko and actor-comedian Robin Williams struck up a firm friendship in 2001. Koko was "quiet and very thoughtful" when told of Williams' death in 2014.
She was also close to Red Hot Chili Peppers bassist Flea, who once handed over his bass to her and she began plucking away on the strings.
In a BBC documentary filmed in 2016, Patterson said, "You just don't expect a gorilla to be that way."
"Everybody thinks King Kong, stupid, aggressive. She was small and sweet and creative. So it was like raising a kid," Patterson added.
Koko was also known for playing practical jokes – she once tied Patterson's shoelaces together and then signed "chase," Daily Mail reported.
She has an ability to pun by intentionally confusing the words for "work" and "rock."
"Koko's capacity for language and empathy has opened the minds and hearts of millions," Gorilla Foundation said in the statement, adding that "her impact has been profound and what she has taught us about the emotional capacity of gorillas and their cognitive abilities will continue to shape the world."
"The foundation will continue to honor Koko's legacy and advance our mission with ongoing projects including conservation efforts in Africa, the great ape sanctuary on Maui, and a sign language application featuring Koko for the benefit of both gorillas and children," the statement said.
© Copyright IBTimes 2023. All rights reserved.
FOLLOW MORE IBT NEWS ON THE BELOW CHANNELS