England Vs. Italy: Watch Live Stream Online of Euro 2012 Quarterfinal; Probable Lineups, Prediction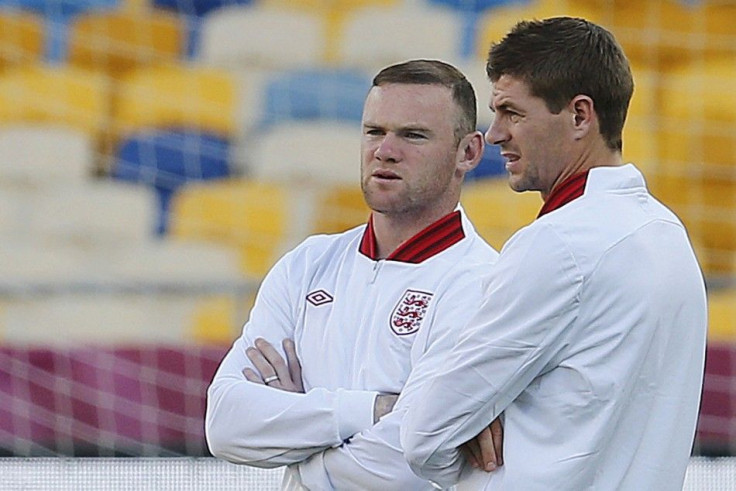 Two historical powerhouses face off on Sunday as Italy and England compete for the right to take on Germany in the semifinals of Euro 2012.
Both teams have yet to lose a game in the group stage. After an opening draw with France, England recorded victories over both Sweden and Ukraine to top Group D, while Italy mustered one win and two draws for five points to finish behind Spain in Group C.
Kickoff is set for 2:45 p.m. EDT. The game will be televised on ESPN in the U.S., with a live stream available on ESPN3. In the U.K., the match can be watched on BBC1, with a live stream available on the BBC iPlayer.
You can read a full analysis of the evenly matched quarterfinal here and a look at the five keys to the match here.
Here is a breakdown of how each team fares heading into the showdown in Kiev:
England: Following the controversial match against Ukraine in which Wayne Rooney's lone goal stood as the winner, despite a shot from the co-hosts that appeared to have crossed the goal line, the Three Lions will need a more inspired effort against Italy. Under Roy Hodgson, England is now very much a side based on not conceding and will rely heavily on Chelsea veterans John Terry and Ashley Cole.
England will also need to pose a threat going forward, however, and will look to Manchester United tandem Wayne Rooney and Danny Welbeck to do the damage. Coming off a two-game suspension to start the tournament, Rooney will hope to be in top form following his extended rest, and having received close to the full 90 minutes against Ukraine. Although he headed the winner in that match, Rooney will be eager for a much better all-round performance against Italy. The 26-year-old talisman will be looking for crosses from his United teammate Ashley Young, who should recover from a shin injury.
The key for England against Italy, though, could well be the midfield. Steven Gerrard has been England's outstanding player so far at Euro 2012, and along with the resolute Scott Parker, the pair will have to prevent Italy's narrow midfield from dominating the game.
Italy: Coming off of their first win of 2012, against Ireland, to secure their place in the last eight, Italy should be in a confident mood. Their performance against the whipping boys of Group C may not have been their best of the tournament, but progressing from a group in which Croatia showed themselves to be formidable opposition was a credible accomplishment for an Italian side in transition.
Cesare Prandelli's more attractive, possession-based Italy side relies heavily on veteran deep-lying playmaker Andrea Pirlo. The Juventus star will look to create opportunities for runners from midfield such as Claudio Marchisio as well as the likely forward pair of Antonio Cassano and Mario Balotelli. Both forwards scored against Ireland and should be factors on Sunday. Balotelli, the 21-year-old maverick, is always a must-watch presence both on and off the field and he would love to shine against his Manchester City teammates Joleon Lescott and Joe Hart as well as against the nation in which he plies his trade.
Despite the loss of Giorgio Chiellini through injury, Italy's defense should remain strong. The central question remains whether Prandelli returns to the three at the back that began against Spain and Croatia or opts for the four that was deployed against Ireland. Between the posts, Gianluigi Buffon remains among the best goalkeepers in the world.
England (probable)
G: Hart
D: Johnson, Terry, Lescott, Cole
M: Milner, Parker, Gerrard, Young
F: Rooney, Welbeck
Italy (probable)
G: Buffon
D: Abate, Bonucci, Barzagli, Balzaretti
M: Marchisio, De Rossi, Pirlo, Motta
F: Cassano, Balotelli
Prediction: With two rather evenly matched squads, this match may well not be decided in 90 minutes, so don't be surprised if this ends in a shootout. Buffon could prove to be the hero for the Azzurri one again, taking them through to the semifinals on penalties.
© Copyright IBTimes 2023. All rights reserved.