As Erdogan Meets With Obama, Africans In Turkey Face Racism, Discrimination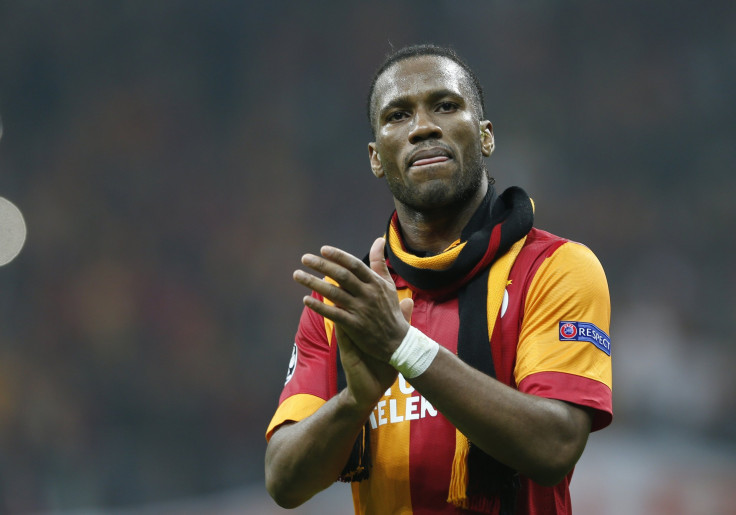 As Turkey's prime minister, Recep Tayyip Erdogan, meets with Barack Obama, the first African-American president of the United States, in Washington, D.C., a racial controversy has erupted in Erdogan's native land.
Didier Drogba and Emmanuel Eboué, two soccer players for the Galatasaray club (both of whom originate from the Ivory Coast in West Africa), were subjected to vile racist chants from fans in the terraces during a match in Istanbul earlier this week.
During a game between Galatasaray and another Turkish club, Fenerbahçe, the two African players were insulted by the fans of Fenerbahçe (comparing them to monkeys), while one hardy soul in the stands reportedly pointed a banana at them.
Fenerbahçe won that match 2-to-1, and ironically, both goals were scored by Pierre Webo, who is from Cameroon.
Drogba referred to this on his Instagram account, when he wrote: "You called me monkey, but you got mad when I became champion with Galatasaray and the saddest thing is you called me monkey and forgot that you jumped when my 'monkey' brother [Webo] scored twice yesterday ... and you call yourself a true fan?"
Such racial abuse is quite common in pitches across Europe and Russia, but the racism of Turkish fans is something that has not been widely reported nor discussed in Western media.
However, Drogba did not blame Turkey nor Turkish culture for the unpleasant incident. "Being in Turkey since the last five months is the best thing that could have [happened] in my career," Drogba said.
"I'm already in love with Turkey and Turkish people. I've been playing against many teams in the country and they were always respectful despite me playing for [Galatasaray]. That why I can't and will never change my opinion about this beautiful country. Stupid people are all around the world --BBBB it's up to us to educate them."
Turkish-football.com stated that such racism against African players is rare in Turkey, citing that "racist chanting isn't a part of Turkish fan culture and there are no supporter groups linked to neo-Nazi ideologies or movements."
This may be true, but African immigrants in Turkey are facing the same types of discrimination and prejudice as they do in Western Europe. The Hürriyet Daily News of Istanbul, citing comments from an academic, reported that African immigrants in Turkey feel excluded and discriminated by both the Turkish public and the state institutions.
"It is so strange this country [Turkey] is not welcoming Africans," Mahir Şaul, a Turkish anthropologist and professor at the University of Illinois in the United States, told the paper.
"They [African immigrants in Turkey] have a hard time finding a place to rent, most of them are cheated by locals, and they face social exclusion even on the streets."
Saul estimated that at least 50,000 African migrants live in Turkey, mostly in Istanbul. About one-third of them are from sub-Saharan Africa. Saul made a distinction between the treatment accorded to North Africans (Arabs) and sub-Saharan Africans (blacks) in Turkey.
"There are substantial differences among the two groups," he said. "North Africans are Arab in culture and mostly Muslim, whereas sub-Saharans are not Arab in culture and are mostly Christian," adding that North Africans face far less discrimination. "Black skin marks people out, and it socially affects their lives very negatively," he added.
In years past, many Africans used Turkey as a launching pad to somehow move to Europe. However, now that most European nations are mired in a deep economic malaise while Turkey's economy is relatively buoyant, more are choosing to remain in Turkey. But it is not easy for them, especially when they confront the Turkish police.
"A [black] African migrant is generally exposed to more violence and mistreatment by the police than any other migrant of a different race," Saul said.
In August 2007, a Nigerian migrant named Festus Okey was shot and killed at the Beyoğlu police station in Istanbul. A police officer named Cengiz Yıldız was charged with negligent homicide in the case and eventually convicted. Earlier this year, however, Yildiz's conviction was overturned by an appeals court.
Part of the problem is that many Turks think Africans are "refugees," while virtually all are economic migrants who are largely trying to contribute positively to Turk society, Saul noted.
"There is a whole spectrum of jobs African immigrants are doing here," Şaul said, including such vocations as translators and shopkeepers.
But many Africans overstay their visas and become undocumented immigrants. "Migrants would contribute more to the Turkish economy and be cheated less if legislation [easing such issues] were improved," the academic added.
FOR FREE to continue reading
✔️ Unlock the full content of International Business Times UK for free
offer available for a limited time only
✔️ Easily manage your Newsletters subscriptions and save your favourite articles
✔️ No payment method required
Already have an account?
Log in
© Copyright IBTimes 2023. All rights reserved.