Errol Spence Jr vs. Mikey Garcia Title Fight Planned For February Pay-Per-View
Mikey Garcia (39-0) will finally get a chance to fight for a welterweight title as a meeting with Errol Spence Jr. (24-0) is close to being finalized.
Garcia's March win over Sergey Lipinets saw him win a title in his fourth weight class at junior welterweight before dropping down to lightweight again where he defeated Robert Easter Jr. in July to win his second title at 135 pounds.
Holding two belts in the division, with a title unification fight with Vasyl Lomachenko only being possible next year, Garcia signaled his intentions to move up to 147 pounds and become a five-weight champion as he targeted a fight with Spence.
"As far as the remainder of this year we can't make the fight with him [Lomachenko]," Garcia said in August. "That is why we are looking at other options, such as the fight with Spence at 147 (pounds). If all goes well, we can make the fight with Lomachenko next year."
"I aspire for the bigger fights, the bigger weights and now I believe is the opportunity to pursue another title in another division. And there is nothing better than the best champion in the division, the most dangerous in the division," he added.
The 30-year-old will now get his wish as Ring Magazine reported Thursday a title fight for Spence's International Boxing Federation belt was in the works for February.
The contest will be on Showtime pay-per-view and the location of the fight could be in Texas, with both fighters having fought there this year, while Spence notably grew up in the Dallas-Fort Worth area.
Ring Magazine added with Garcia moving up another weight class, he will be visiting strength and conditioning guru Victor Conte at his SNAC headquarters in the Bay Area "for a pre-training camp regimen as he seeks to properly bulk up." The California native usually doesn't lift weights, but that will change for this fight.
In addition, the Garcia camp will be seeking advanced Voluntary Anti-Doping Association testing.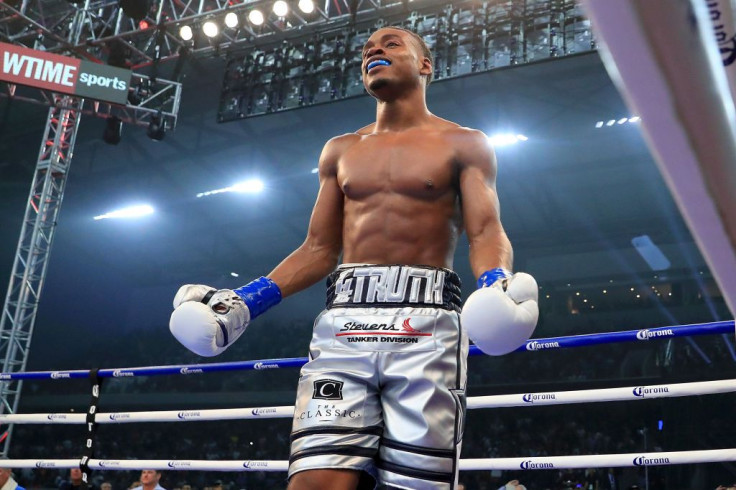 It will undoubtedly be the biggest fight of the duo's careers. Spence has been calling for top opposition for a while, and seemed likely to face Shawn Porter for his newly-won World Boxing Council welterweight title in a title unification fight. However, plans have seemingly changed.
Future Hall of Famer Floyd Mayweather previously warned Garcia that Spence would be a much tougher fight for him than Lomachenko, who many consider the pound-for-pound best boxer today.
"With the Errol Spence fight, that's tough, you know, that's a tough fight for him [Garcia]. That's definitely a tough fight for him," Mayweather said in August. "His chances of beating Lomachenko are much better than his chances of beating Errol Spence."
"Lomachenko can't take it to the body. Lomachenko can't take it to the body and we already have seen that Lomachenko got knocked down [against Linares] and he didn't even get hit hard. So anything can happen in the sport of boxing," he added.
© Copyright IBTimes 2023. All rights reserved.