Etihad Airways Unveils $43,000 Luxury 3-Room Suite [PHOTOS]
While commercial airlines get a bang out of their buck by cutting back services and perhaps even charging for in-flight bathroom visits, United Arab Emirates carrier Etihad Airways is taking the opposite approach by raising the bar with its new luxurious first-class flight option: "The Residence."
In response to other airlines that offer bed-like seating and superior in-class service to compete for luxury travelers, Etihad Airways is planning to take luxury travel to the next level by offering three-room suites with extreme amenities ranging from access to an on-board gourmet chef, your very own private butler and, of course, personalized attention from the airline's VIP travel concierge service aboard its Airbus A380 flights.
"This is the ultimate in luxury," Australian-born singer and spokeswoman Dannii Minogue said earlier this month when unveiling the suite on Etihad's YouTube channel. "This is what you would expect if you were staying at the finest hotel or if you're on a super yacht or traveling by private jet."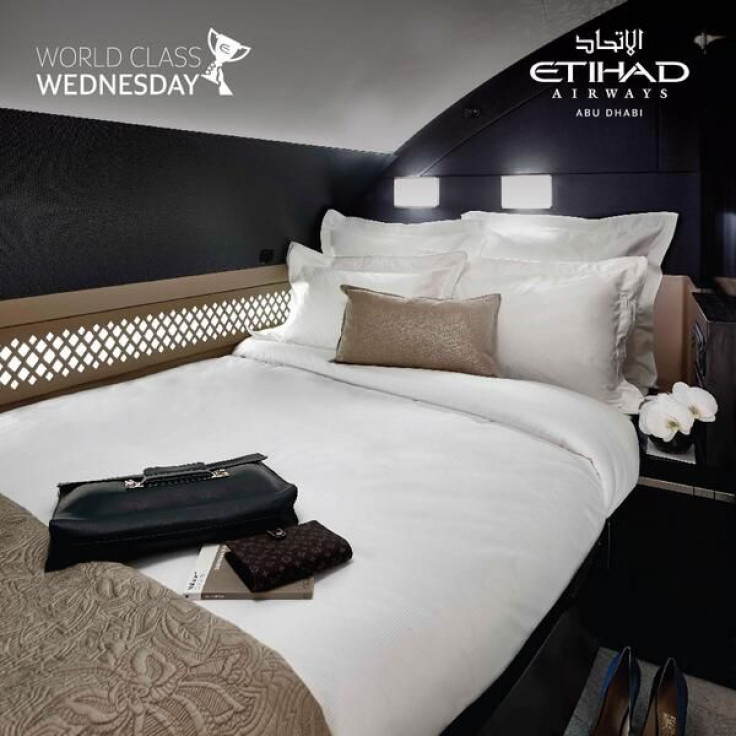 And, of course, the extreme luxury comes with an eye-popping price equivalent to a year's rent for a three-bedroom apartment in New York City. The airline's exclusive 125-square-foot accommodations for two passengers will cost an estimated $43,000 for some flights when it launches in December, Business Week reported.
Other notable amenities in The Residence includes: seats designed with the same leather used in Ferrari vehicles, a 32-inch flat screen television, an en-suite bathroom complete with stall shower, and a bedroom complete with Egyptian cotton sheets, a natural fiber mattress, and oh, did we almost forget? Your private butler is also prepared to serve you breakfast in bed before you land. I think Minogue said it best: "This is the ultimate luxury above the clouds."
© Copyright IBTimes 2023. All rights reserved.