EU To Hold Emergency Talks On Binding Refugee Quota, Germany Resumes Train Services To Austria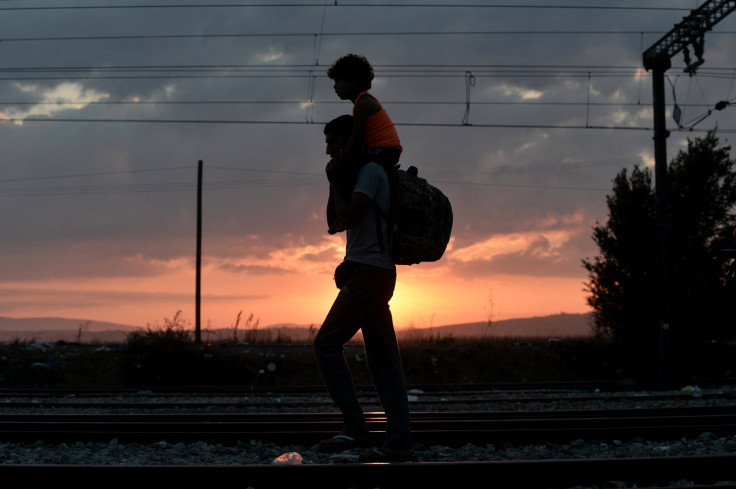 Interior ministers from across the European Union (EU) will meet in Brussels Monday afternoon for an emergency meeting to debate the mandatory refugee quota assigned to member countries in the face of the biggest migrant crisis in the region since World War II.
Ministers will discuss the European Commission's proposals to relocate 160,000 refugees across Europe as well as a permanent mechanism to allocate asylum seekers. Many member countries, however, are already overwhelmed by the influx of refugees fleeing war and chaos in Syria, the Middle East and Northern African countries.Just ahead of the emergency meeting, Germany, a preferred destination for most asylum seekers, clamped down on its borders with Austria Sunday in an effort to relieve the pressure on the country's refugee systems dealing with the crisis.
Thomas de Maiziere, German's interior minister, defended the move, calling it a "signal to [the rest of] Europe" to take its share of refugees.
However, train services from Austria resumed Monday, hours after the temporary halt, the Associated Press reported. Germany's temporary border controls had effectively suspended free travel in the area as provided for in the Schengen Agreement, where signatory states have abolished all internal borders in favor of a single external border.
Meanwhile, Hungary, Slovakia and the Czech Republic remained firmly opposed to any binding quotas for refugees, a proposal introduced last week by European Commission President Jean-Claude Juncker, who told EU lawmakers that "it is high time to act."
On Sunday, Slovakia's Prime Minister Robert Fico reiterated that his government will oppose the quota plans at the Brussels meeting.
"If quotas are approved, we will take a substantial and clear position. We will do everything we can to convince Europe that quotas are nonsense," he said, according to Agence France Presse. Fico added that imposing quotas "would be a violation of the basic decision-making rules of the European Union."
The Czech Republic also said it would boost security on the border with Austria. Britain is also set to resist the binding refugee quota at Monday's emergency meeting, the Guardian reported.
Prime Minister David Cameron said Britain -- which announced last month that it will take in 20,000 Syrian refugees over the next five years -- will not participate in the European Commission's plans. The U.K., Ireland and Denmark are not bound by Juncker's refugee quota-sharing plan as they opted out of the EU's common asylum policy.
© Copyright IBTimes 2022. All rights reserved.
FOLLOW MORE IBT NEWS ON THE BELOW CHANNELS