EU Refugee Crisis: Czech Republic Beefs Up Security On Austrian Border After Germany Reimposes Controls
The Czech Republic beefed up police forces along its border with Austria on Sunday, following a similar security measure by its western neighbor Germany to stem a huge flow of desperate refugees. Czech Prime Minister Bohuslav Sobotka said the move was "to ensure that laws and rules inside the Schengen zone are not violated," the Associated Press reported. He said his government will continue to assess the situation and will take further steps if needed.
Sobotka also said Germany's decision to temporarily reintroduce border controls on its Austrian frontier "could be expected ... as a reaction to tensions inside the Schengen area caused by the migrant crisis." Germany's move dealt a blow to two decades of open travel in the 26-nation bloc known as the Schengen area. The move also meant the Czech Republic was "now the only bypass" for refugees, Interior Minister Milan Chovanec reportedly told public Czech Television Sunday.
"We are doing our best to send a clear signal that we will observe the European law on our borders ... and boost the performance of our people on the border so that we would be able to return migrants to the neighboring country," said Chovanec, Agence France-Presse reported.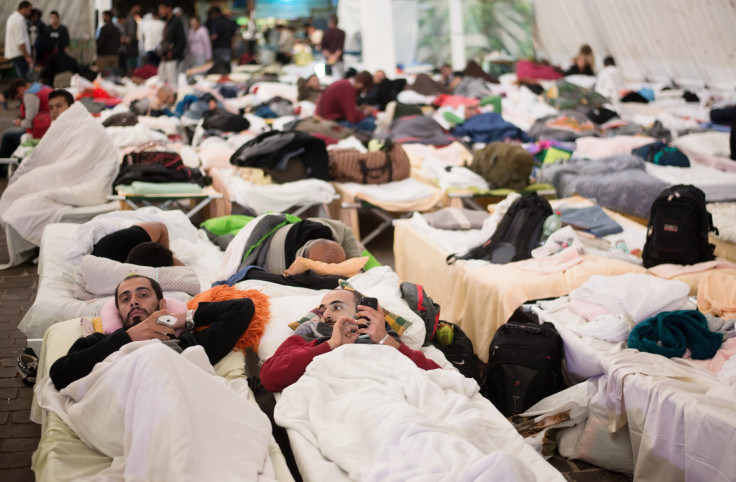 The Czech Republic in Central Europe has been a transit country for refugees and migrants wanting to travel to wealthier European countries like Germany and Sweden. As Europe's largest and richest economy, Germany has been a magnet for people fleeing war and poverty in the Middle East. Police said more than 13,000 refugees arrived at the main train station in the southern city of Munich on Saturday alone, Reuters reported.
Smaller and poorer European nations including the Czech Republic, Hungary and Greece also are struggling to manage the huge influx of refugees, many of them Muslims from Syria, Iraq and Afghanistan. Tens of thousands have arrived in Europe in just the past week after surviving the treacherous journey from the Middle East through Turkey, across the Aegean Sea to Greece and then by land through the Balkans, Hungary and Austria.
Dozens of others, many of them children, have perished along the way. At least 34 people, including four babies and 11 young children, drowned after their overcrowded wooden boat capsized off a Greek island on Sunday, AFP reported.
© Copyright IBTimes 2023. All rights reserved.
FOLLOW MORE IBT NEWS ON THE BELOW CHANNELS