EU Migrant Crisis 2015: 'No Limit' To Number Of Refugees Germany Will Welcome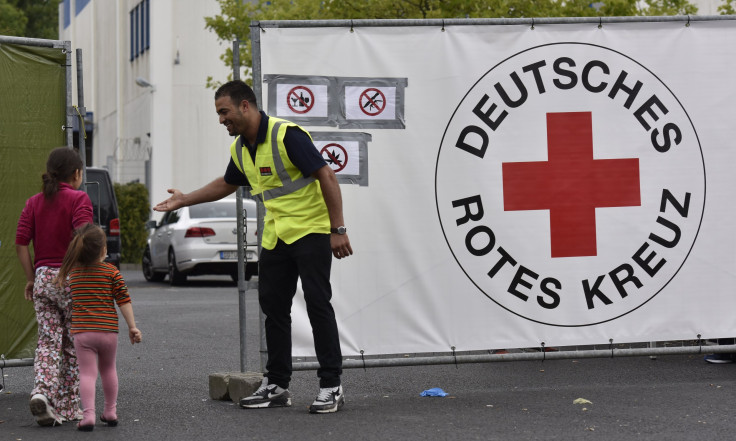 Germany's top migration authority said Monday that the country would not impose an upper limit on the number of refugees it would welcome in the coming months, according to an interview with the newspaper Der Spiegel. Manfred Schmidt, head of the Federal Office for Migration and Refugees, made the comments while refugees continued to arrive by the thousands on the borders of the European Union, causing escalating tensions with German citizens.
"There can be no upper limit set on the intake of people who are fleeing persecution and need protection," Schmidt said. The majority of people arriving have been coming from war-torn nations like Syria and Iraq, according to human rights organizations.
More than 200,000 refugees have arrived in Europe since January, most of them landing first in Greece, Italy and the Balkan nations, because of their proximity to the Middle East and North Africa. These nations of first arrival are usually only a pit stop for refugees who have heard about the stronger economies and more abundant job opportunities in Germany, the U.K. and other northern European countries. Germany has said it expects to see 800,000 applications for asylum by the end of 2015.
Violence against asylum-seekers has escalated throughout the summer and grew to a fever pitch when a group of several hundred self-identified neo-Nazis stormed a camp in Heidenau eastern Germany Aug. 22. Chancellor Angela Merkel condemned the attacks against the refugee camps, which included violence against the police and torching refugee shelters. The riots left at least 31 wounded, Reuters reported.
Germany and France both agreed to take several thousand refugees each earlier in the summer, in an effort to ease the strain on migrant reception centers in eastern and southern Europe. European lawmakers agree that a long-term solution to the crisis will likely require all EU member states to welcome a certain number of refugees.
© Copyright IBTimes 2023. All rights reserved.