EU Ministers Seek Long-stalled Migration Deal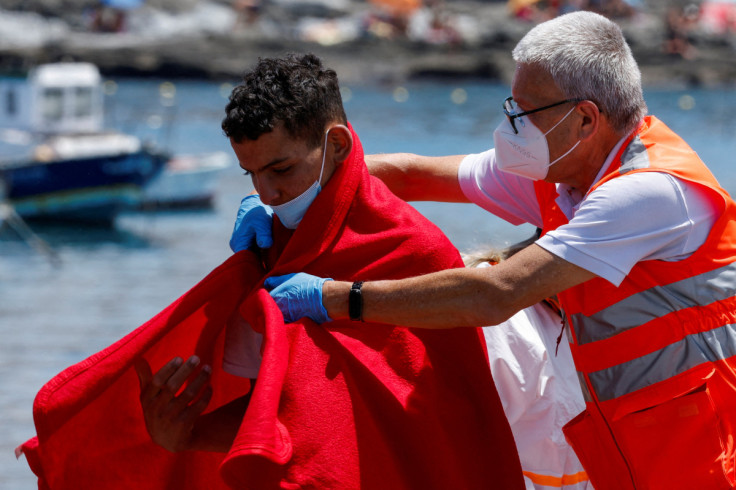 Home affairs ministers from the European Union's 27 member states gathered on Thursday to try get across the line an elusive agreement on how to share out the responsibility of caring for refugees and migrants.
A tentative deal on the table comes after years of damaging feuds between EU states since their cooperation collapsed in acrimony in 2015 as more than a million people - mostly fleeing the war in Syria - arrived across the Mediterranean.
"We have had many talks for a very long time. It is important that we come to an agreement," Germany's Interior Minister Nancy Faeser said on arriving at the talks. "We can only handle migration together as the whole EU."
"The compromise on the table is very difficult for Germany," she said. "I feel there is a common understanding which could lead to an agreement, but not at any price."
The expected agreement would allow countries unwilling to receive irregular migrants and refugees arriving ad hoc to Europe to instead help their hosting peers through cash, equipment or personnel.
It would introduce a new expedited border procedure for those deemed unlikely to win asylum in order to prevent them from lingering inside the EU for years before they are forced to leave after losing appeals.
A senior EU diplomat involved in preparing the talks said he saw a "fair chance" of a deal.
The EU's top migration official, Commissioner Ylva Johansson, said the negotiations had been "a marathon" and expected the ministers to complete the final stretch during the talks in Luxembourg on Thursday.
France's Gerald Darmanin hoped a compromise "will allow the European Union and the member states to come up with some answers for the public opinion on migratory issues, which are very important."
For nearly a decade, EU countries traded blame for handling new arrivals. They have pushed to cut irregular immigration, with U.N. data showing fewer than 160,000 sea migrants arriving in the bloc of half a billion people last year.
Southern disembarkation countries like Italy and Greece have long demanded more help, while the rich destination states like Germany and Sweden have refused to take in all those coming.
'CONTENTIOUS'
Bad blood spilled over as eastern EU countries like Poland and Hungary refused to host anyone from the mainly-Muslim Middle East and North Africa. Right-wing and populist parties fuelled the debate with anti-immigration rhetoric across the bloc.
"You can still win and lose any election in any member state on migration. It is an illustration of how contentious this issue is," said the senior EU diplomat.
Faeser said people coming from countries with high asylum recognition rates like Afghanistan or Syria would not fall under the procedure, and that Berlin wanted to exempt those under 18 years old from the more restrictive treatment.
Critics say the rapid border procedure would create even more overcrowded and inadequate migration camps on EU rims, risking the return of tragic scenes seen on the Greek islands at the height of Mediterranean arrivals several years ago.
© Copyright Thomson Reuters 2023. All rights reserved.