As Germany Prepares To Implement Border Controls, Flow Of Refugees Backed Up To Serbian Border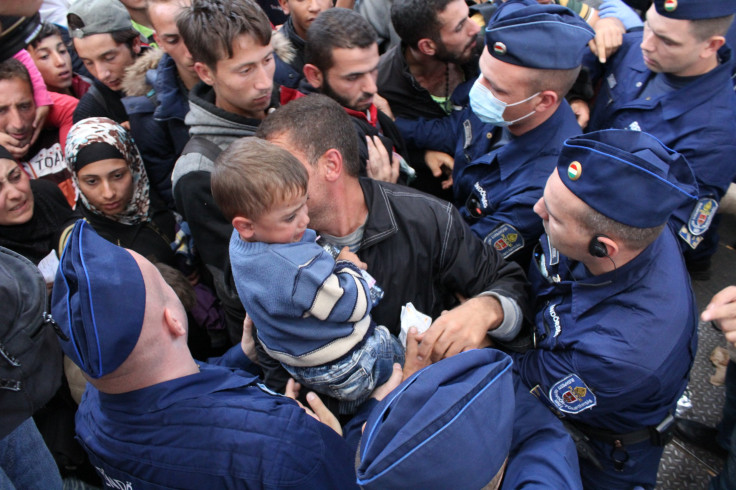 BUDAPEST, Hungary -- The German government said Sunday that it will implement border controls on its southern frontier with Austria in an effort to ease the influx of refugees into the country. The announcement brought trains headed to Austria to Germany to a halt Sunday evening, backing up the flow of refugees all the way to the border between Serbia and Hungary.
The border controls on Germany's 500-mile southern border contradict nearly two decades of open travel in the 26-nation bloc known as Schengen. German officials have yet to release details on how the border controls will work or how refugees will be handled once they reach the border. But the implementation of the controls will slow down, if not completely halt, the flow of refugees through the Balkans to Germany. Germany and Austria this month agreed to let in refugees who were stuck in Hungary, but said it was a one-time measure to ease a humanitarian emergency. The bottleneck will most likely occur in Budapest and on Hungary's border with Serbia.
Thousands of refugees are already waiting in three different train stations throughout the city. They are waiting for trains to take them to either Vienna or Munich, Germany. This week the stations have been overwhelmed with refugees fighting, sometimes physically, to get onto the trains. Refugees sometimes have had to wait in line for more than seven hours. There are only two aid organizations helping to provide food, water and clothing to the refugees: Migration Aid and Greenpeace. So far, the Hungarian government has not provided the refugees with any services -- not even shelter.
The bottleneck will most likely overwhelm a government that is already against the massive flow of refugees into the country. The government is enlisting Hungarian prisoners to build a fence on its southern border with Serbia to slow the tide. The fence is supposed to be finished by October.
Hungarian Prime Minister Viktor Orban has said recently that the refugee crisis is threatening Europe's effort to preserve itself and its "Christian identity," Reuters reported. He has openly criticized the mostly Muslim refugees for "rebelling" against the rule of law.
"They seized railway stations, rejected giving fingerprints, failed to cooperate and are unwilling to go to places where they would get food, water, accommodation and medical care ... They rebelled against Hungarian legal order," Orban told Reuters this week.
Ordan also said that refugees who cross the border into Hungary illegally will be arrested. Thousands of them have crossed from Serbia into Hungary to avoid having to give fingerprints to the police.
Germany had previously announced that given the concentration of refugees in Hungary, it would waive a European rule known as the Dublin Regulation, which stipulates that refugees must be registered and lodge their asylum applications in the first EU country they enter. Now, with the announcement of border controls, that rule will be reversed.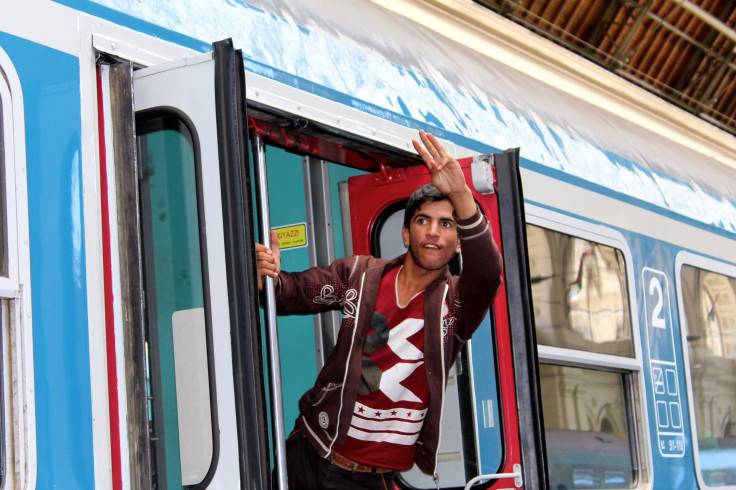 Hungarian authorities that catch refugees are legally required to collect fingerprints from them and file that information in a European database. Those refugees are then officially processed for asylum status in Hungary. Now, if the refugees are processed in Hungary, it means other countries, such as Germany, could turn them back.

Officials with the UN Refugee Agency told International Business Times Sunday that they expected at least 50,000 refugees to reach Budapest in the next week. With trains stopped from Austria to Germany, perhaps thousands of refugees will be stranded in Hungary without anywhere to sleep. There are currently no established camps or shelters for the refugees to reside.
© Copyright IBTimes 2023. All rights reserved.