EU-Turkey Deal And Non-Syrian Refugees: How Afghans, Iraqis, Somalis, Others Could Be Hurt By Agreement
Farid Faridoon stays in a dimly lit, squalid shack in Istanbul with more than a dozen other young Afghan men, mostly in their early 20s. Blankets padding the ground have dampened from the moist air, prompting the men, wearing traditional Afghan garb, to cram together for warmth.
Faridoon's family, most of them still back home in Afghanistan, started receiving threats from the Taliban about a year ago. His brother, a translator for American forces, was able to file a successful asylum claim in the U.S., but Faridoon wasn't so lucky. He risked a monthlong journey with smugglers through Iran and eventually into Turkey, where millions of refugees and migrants are also settled.
Most days, Faridoon, 22, strolls the streets with a bulky cart, collecting plastic, cardboard and glass recyclables to try to earn tens of liras — no more than a few bucks a day. He's hoping to save up enough money to follow a stream of bodies across the Mediterranean in a perilous journey to find a better life in Europe — a dangerous path European and Turkish officials have vowed to shut down.
"I cannot stay in Turkey; it's a very bad life," Faridoon said.
While most international attention has been focused on nearly 3 million Syrian refugees, Turkey is also home to hundreds of thousands of refugees and migrants from other countries. They come from Afghanistan, Iraq, Iran and further away, only to lead lives in Turkey plagued by rampant exploitation, bleak work prospects and tenuous legal status. Human rights advocates fear the deal recently agreed to between the European Union and Turkey — which aims to cut off pathways to Europe and return some asylum-seekers to Turkey — could only aggravate a growing crisis by causing the refugee and migrant population to swell.
"The conversation so far has only really been about Syrians, and that's a major issue of concern," said Anna Shea, a researcher on refugee rights for Amnesty International in London, currently conducting interviews in Turkey. "Hundreds of thousands of other people have even less clear legal status, are even more vulnerable and have even less support."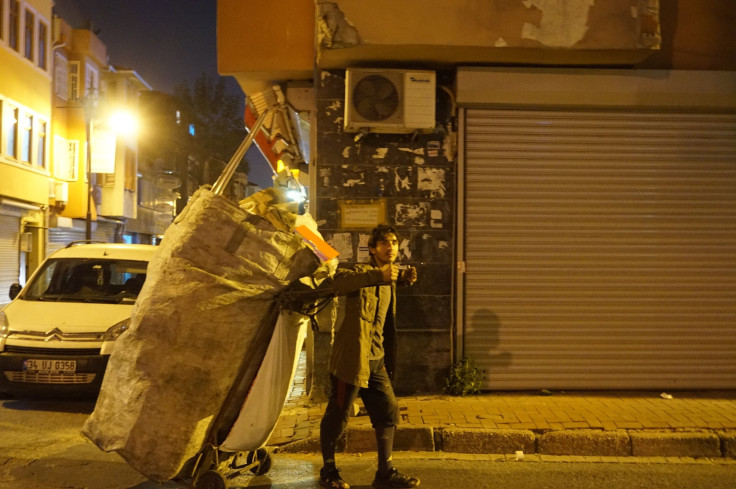 The deal, agreed to last week, will see billions of dollars in assistance offered to Turkey to help crack down on illegal crossings into Europe and meet lingering humanitarian demands. Those who make it to Greece from Turkey can be sent back, and in exchange, one refugee who has filed for resettlement will be sent to Europe — a drawn-out process being labeled "one in, one out" that applies only to Syrians. If fully implemented, a migrant and refugee population in Turkey of both Syrians and non-Syrians can be expected to balloon, as those ineligible for asylum throughout Europe can be sent to Turkey.
The agreement has been widely criticized by human rights organizations and aid groups, including Oxfam, which said it would suspend all its operations in the Moria camp in Greece in response to "the deteriorating treatment of migrants due to the recent deal struck between the EU and Turkey." The organization has been providing food, water and other essentials to refugees and migrants but fears the latest agreement has worsened conditions for Syrians and others amid pending deportations.
"There is a non-Syrian refugee dimension to the deal," said Sinan Ülgen, a visiting scholar at Carnegie Europe in Brussels. "Turkey will need to implement the Readmission Agreement with Europe, which means that it will have to take back illegal migrants from Europe who do not have refugee status... Turkey will be the buffer zone for an increased number of such distressed people."
Turkey is already home to about 170,000 Iraqis, nearly 40,000 Afghans and tens of thousands of Iranians, according to recent estimates. There are also significant populations of migrants from Nigeria, Somalia, Cameroon and elsewhere, but data is sparse. Turkey hosts the world's largest refugee population today, and only about 250,000 Syrians actually live in government-sponsored refugee camps set up along the Syrian-Turkish border.
A growing refugee and migrant population could put additional pressure on aid organizations, according to Abby Dwommoh, a spokesperson for the International Organization for Migration in Turkey. Many are already struggling to stretch scarce resources, though Dwommoh cautioned it was too early to know what sort of impact the EU-Turkey deal might have.
"There are humanitarian actors on the ground continuing to be strained," Dwommoh said. "Capacity for humanitarian actors and the Turkish government continues to be a challenge for all of us. Any mass return risks exacerbating the existing pressures and challenges that Turkey's already dealing with and may not address the reasons people are fleeing in the first place."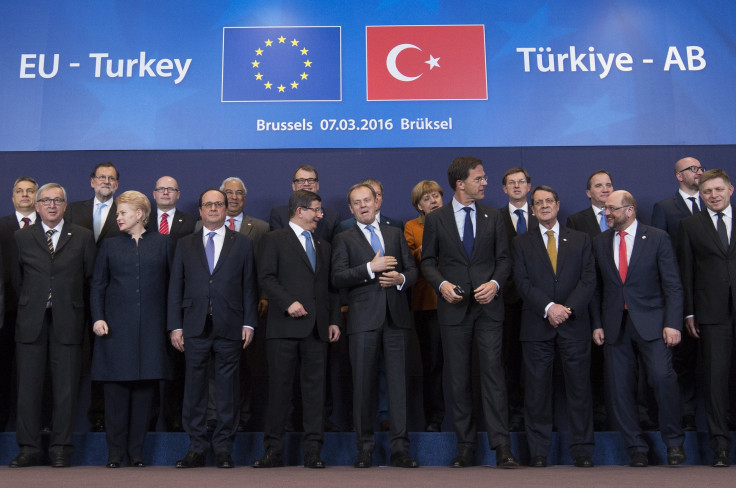 Syrians are not recognized as "refugees" in Turkey, but they are legally permitted to remain as "guests." There have been growing efforts to issue work permits in a move to help integrate Syrians and dim the allure of Europe. While in theory, anyone fleeing danger in their homeland should be eligible for asylum, regardless of nationality, some human rights advocates worry the spotlight on Syrians and Iraqis has been at the expense of other, equally needy refugees. Around 30 Afghans were sent back to Afghanistan late last year, prompting Amnesty International to call Turkey's designation as a "safe country" for asylum-seekers a "sham."
"They say it's available to everyone, but there are problems with implementation," Shea said.
Afghans, Somalis and many other migrants and asylum-seekers are coming from countries with decades of war and political unrest, poor education standards and endemic poverty. The literacy rate in Afghanistan is just over 30 percent among adults, and poor education means more trouble integrating. Many Afghans simply don't know what's available to them, and that leaves many susceptible to exploitation, Shea said.
"I see really, really grim conditions, particularly for Afghans," she said. "From what I've gathered so far, I think they're particularly uninformed about their rights in Turkey."
There's also concern that — beyond not knowing what's available — most aid is catered toward Syrians, perhaps due to sheer numbers alone. Representatives from several prominent aid organizations, including the World Food Program and Mercy Corps, said they rarely work with non-Syrians in Turkey. While all people's claims are heard and met accordingly, Christy Delafield, a spokesperson for Mercy Corps, a global aid agency, said there's a shortage of data on refugees and migrants from other countries.
"Before you can even make an argument for making funding available, you would need accurate assessment and a sense of the need," said Delafield, whose organization offers numerous services for refugees. "We don't turn people away... but it would take more research. Are we not providing something they need? Is it not accessible for them? Or is it legitimately [due to the smaller] numbers?"
How exactly the recently reached EU-Turkey agreement will be implemented was not immediately clear, but some said the aid was likely to be geared toward Syrians as opposed to other groups.
"The EU will be providing this funding, so they will also have a say in how the money will be spent, but it is safe to ascertain that a big share of the money will go to Syrians," Ülgen said.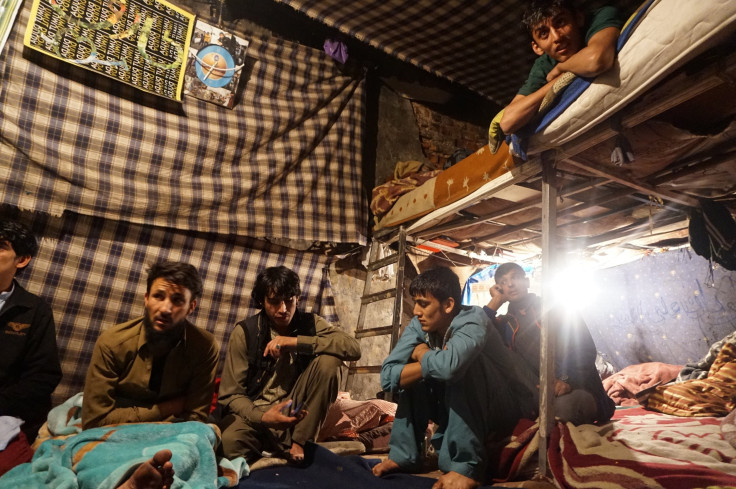 Shea, who has spoken in recent weeks with numerous Afghans, Syrians and others in Turkey, said non-Syrians need to factor more prominently into the discussion over the refugee crisis. Some 55 percent of those entering Europe are non-Syrian, the bulk of them being Iraqi and Afghan.
"Obviously we have to acknowledge that Turkey has hosted 3 million people over the past five years and this needs to be recognized. At the same time, there are serious problems with the asylum system, access to basic rights and the international community absolutely has to help Turkey and partner with Turkey to ensure respect for international law," she said. "In the meantime, the deal should not be implemented, people should not be returned to Turkey."
Umar Farooq contributed to this report from Istanbul.
FOR FREE to continue reading
✔️ Unlock the full content of International Business Times UK for free
offer available for a limited time only
✔️ Easily manage your Newsletters subscriptions and save your favourite articles
✔️ No payment method required
Already have an account?
Log in
© Copyright IBTimes 2023. All rights reserved.