Europe May Sink Into 'Early Grave': Australian FM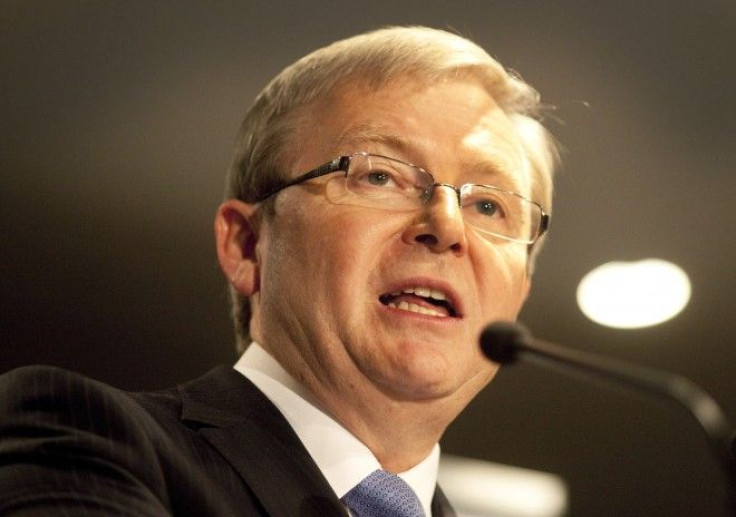 Australian Foreign Affairs Minister Kevin Rudd has warned that Europe faces sinking into an "early grave" if the continent continues to ignore the inexorable rise of Asia as a global economic and political force.
In a speech at the Munich Security Conference, Rudd urged European leaders to look outward and re-engage with Asia, Agence France Presse reported.
Here in Europe, this continent has largely been missing in this debate, this should no longer be the case, Rudd said.
The danger that I see is Europe progressively becoming so introspective and so preoccupied with its internal problems on the economy and on the euro zone in particular that Europe runs the risk of talking itself into an early economic and therefore globally political grave."
The Australian Foreign Minister appeared at a panel discussion entitled America, Europe and the rise of Asia in front of various political leaders and top business executives.
Rudd added: We don't want that. We actually think Europe has fundamental strengths to deliver to the rest of the world but we are not seeing a whole lot of that right now."
Some European officials were annoyed by Rudd's remarks.
Michel Barnier, the European Union's internal market commissioner, countered that Europe will emerge stronger and better organized from this crisis.
Rudd himself is facing some interesting questions in his native Australia.
A former Prime Minister himself, having served from 2007 to 2010, speculation is rising that Rudd may seek to regain the top job again and challenge incumbent Julia Gillard, who is rapidly losing popularity.
''[Ms Gillard] has a bit of a credibility issue with some of the decisions that she's made,'' Tasmanian Labor MP, Dick Adams said, according to the Sydney Morning Herald.
''I think cabinet has to take some responsibility for the message delivery and how their leadership is coming through for government and they need to look at themselves in a pretty hard way from that perspective.''
However, not everyone is certain that Rudd wants to topple Gillard from power.
The Minister for Finance, Penny Wong, told Australian media: ''Julia is the right person to lead the party, the right person to be Prime Minister. She has my absolute support.''
© Copyright IBTimes 2023. All rights reserved.