Europe Refugee Crisis Facts: Wealthy, Educated Syrians Risking Lives To Leave War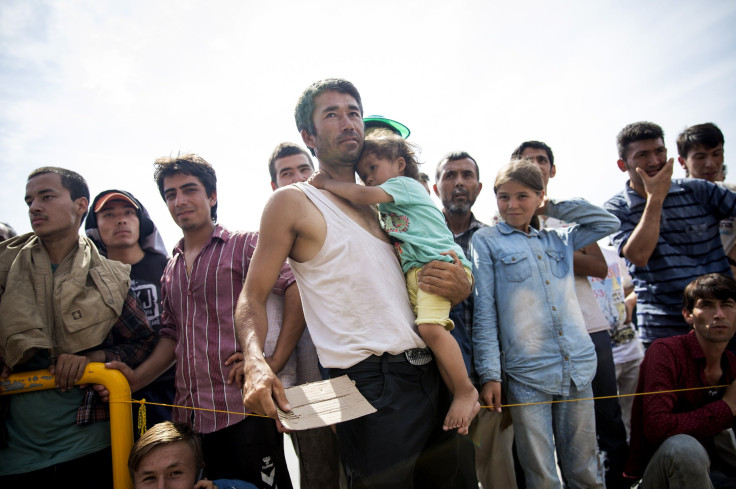 "Doctor Ali" saw the Syrian government helicopter flying near his home minutes before the barrel bomb exploded, killing his best friend and nearly claiming his own life. The death last month prompted Ali, 25, to finally flee his war-torn nation in hopes of making a safer life in Europe after four years of caring for the sick and wounded in his hometown.
"Every day, we treated the wounded from the bombardment and dug out the dead," recalled Ali, who was only identified by his first name, in a Human Rights Watch report published Tuesday. Like hundreds of his countrymen, he journeyed to Hungary this week to board a train for neighboring Germany, where he hoped to seek asylum.
Thousands of people have arrived in Europe in recent months in what experts have called the worst refugee crisis since World War II. The geographic, political and economic backgrounds of the arrivals has been the subject of much confusion and debate among scholars and European citizens alike, amid growing concerns over the cost of integrating so many foreigners. Recent figures from the U.N. and other aid organizations, however, have shown that the majority of people arriving in Europe often come from upper middle class, well-educated backgrounds.
"Similar to ourselves, they have aspirations for university, for careers," said Paul Donohoe, spokesman for the International Rescue Committee, an international nonprofit that assists in emergency aid situations.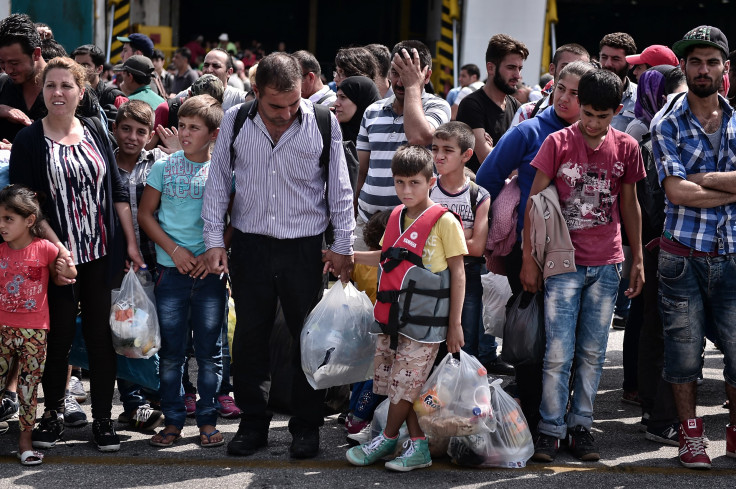 Families And Children Fleeing Syria
More than half -- 53 percent -- of the 380,412 people who have arrived in Europe since January are from Syria, the United Nations reported Wednesday. Syrians are different from other refugees in that they are far more likely to come from professional backgrounds than refugees originating in African countries like Eritrea, for instance, according to migration experts.
The Syrian civil war began in 2011 after protests against the regime of President Bashar Assad turned violent and eventually spiraled into a full-blown civil conflict. The violence in Syria has only grown over the past four years, as factions splintered along increasingly sectarian lines, and the Islamic State group (ISIS) capitalized on the chaos to take over vast swathes of Iraq and Syria in an attempt to impose extremist Islamic law. Over 220,000 people have died since 2011 in Syria, and 11 million have been displaced.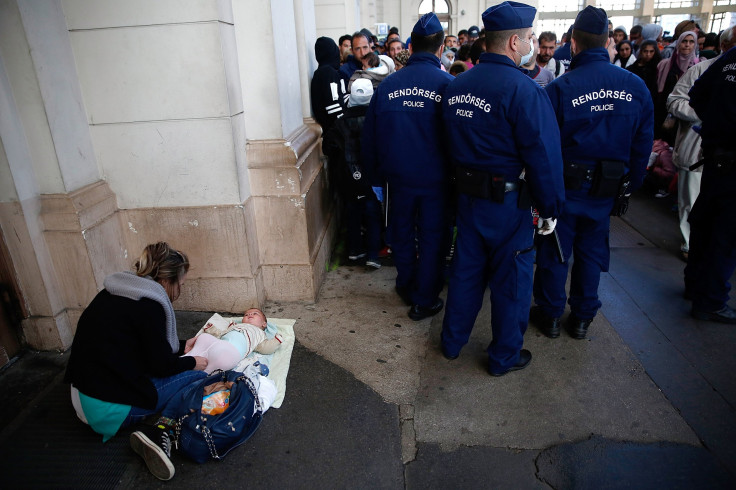 Children represent more than half of all Syrian refugees worldwide. Of those children, the majority are under 12 years old, and widely publicized images have circulated of babies as young as one-month-old crossing into Greece. At least 15 percent of the refugees that have arrived in Europe this year have been children, and 13 percent have been women, according to the United Nations.
After Syria, the top three nations of origin for refugees were Afghanistan, accounting for 14 percent of refugees; Eritrea, accounting for 7 percent; and Nigeria, accounting for 3 percent. Refugees from these nations were far more likely to come from agrarian backgrounds than Syrians.
Daily threats of violence and limited economic opportunities are not the only factors driving millions out of Syria. The crisis' escalation has resulted in the need for more aggressive conscription and recruitment, factoring into the huge drain of young men leaving Syria.
"We have certainly dealt with young men who were fleeing recruitment by ISIS, as well as by the government and any number of the insurgent groups," said Judith Sunderland of the nonprofit Human Rights Watch.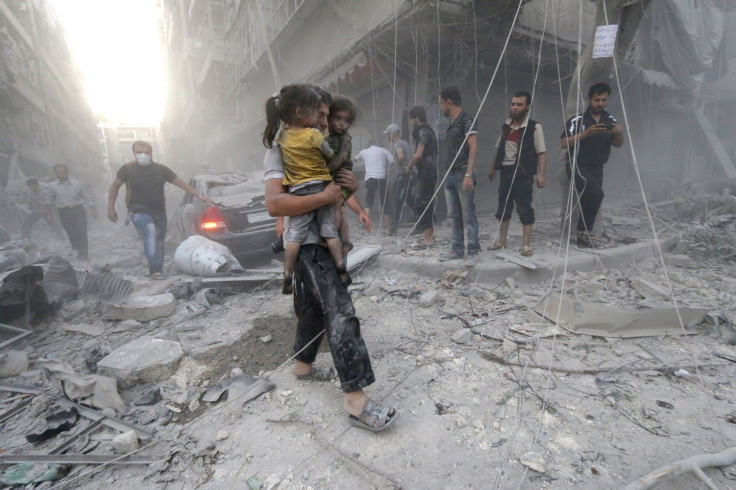 Smart Phones And Refugee Camps
Donohoe said many of the refugees living in camps in Lesbos, Greece -- one of the most popular arrival points for refugees and migrants -- had smartphones. At least a few people could speak English on every boat arriving to Lesbos, meaning that many of them likely had a formal education or came from an upper middle-class background, he said.
Doctors, bankers and Syrians from other high-paying professions have been among the arrivals. Several of the refugees interviewed by the International Business Times had university educations, and one pair of brothers had worked in investment banking in Syria and were looking to do the same in Europe.
On the eve of the civil war in early 2011, Syrian GDP per capita was as high as $5,000, more than double what it was in neighboring Pakistan and Yemen, and five times as much as the average GDP per capita in Afghanistan. By 2013, Syria's GDP dropped by 20.6 percent. World Bank authorities have not been able to collect economic data in Syria since 2014 because of the chaos in the region, and experts estimate that the GDP has continued to plummet.
For refugees like Doctor Ali, Europe's strong economy and stable security are part of the lure that has seen so many risk their lives to leave Syria. Ali had successful arrived in Germany by Wednesday and said he looked forward to building a life in his new home and contributing to his community by saving the lives of others through medicine.
© Copyright IBTimes 2022. All rights reserved.
FOLLOW MORE IBT NEWS ON THE BELOW CHANNELS