Europe Refugee Crisis Update: Legal Concerns Linger As Mass Returns To Turkey Begin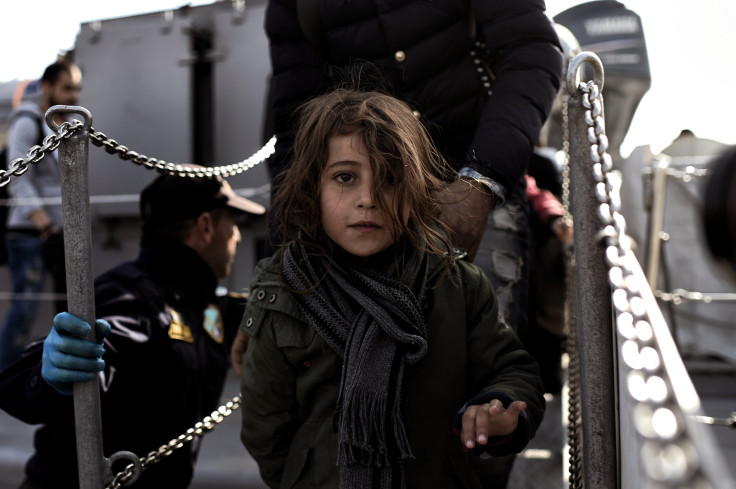 Men, women and children stood in the mud Monday behind layers of barbed wire in a detention center on the Greek island of Lesbos, as reports of poor sanitary conditions, lack of food and cramped living quarters trickled out to the journalists and aid organizations that had been denied entrance to the camp. The detainees, many of them Syrian, waited to have their asylum applications processed as announcements in Arabic blared through loudspeakers.
The camp's fences and barbed wire barriers were reminiscent of "the Berlin Wall," said Wenzel Michalski, the German director for Human Rights Watch, as he stood just yards away. The barriers served as just one of many obstacles between asylum-seekers and the promise of freedom and safety in Western Europe.
Mass returns of people who crossed into Europe illegally from Turkey began Monday as Greece and Turkey scrambled to enact legislation to make a European Union deal with Turkey legally enforceable. Hastily passed bills in both parliaments last week do not address some legal concerns about deporting thousands of people and raise questions over whether United Nations and European conventions on the rights of refugees will be honored. The lack of preparation and clarity, particularly concerning the status of Turkey as a "safe third country" for refugees, could lead to violations of international law, migration experts warned.
"We have very big concerns that the migrants and refugees have access to a fair asylum process," Michalski said, adding, "Our concerns are the EU-Turkey deal is illegal because of these reasons: mass returns, fair access to seek asylum and then total uncertainty in Turkey that means Turkey is not a safe place."
Common Migratory Routes into the EU for Syrian Refugees | Graphiq
More than 1 million people sought refuge in Europe in 2015, with around half of them coming from Syria, where a five-year civil war has devastated the population, killing hundreds of thousands and creating millions of refugees. Arrivals of asylum-seekers throughout the first few months of 2016 continued to surge, as European countries struggled to implement a unified policy on processing applications and resettling refugees. The vast majority of asylum-seekers in Europe arrived via the dangerous Aegean Sea journey, crossing from Turkey to Greek islands on overcrowded smugglers' boats.
Leaders from the EU and Turkey agreed recently to exchange billions of dollars in aid and political concessions to Turkey in return for deporting so-called irregular migrants in Greece back to Turkey. A central clause of the deal is the "one in, one out" formula that guarantees that for each Syrian sent back from Greece, one Syrian in Turkey will be resettled in Europe.
Given the haste with which applications are being processed, however, and a lack of communications with migrants who may qualify as asylum-seekers, refugees with a legal claim to asylum in Europe may figure among the "irregular migrants" who are sent back to Turkey. Translation services to accompany the application process are lacking, according to Michalski, who said applications for asylum were being handed to Syrians in Greek, a language that they are unlikely to understand or read.
All asylum-seekers who arrived in Greece after the deal came into effect March 20 can either apply for asylum in Greece or risk being sent back to Turkey as irregular migrants. Both Turkey and Greece rushed to amend their asylum policies to make the agreement legally enforceable, but the legislation passed in Greece did not officially designate Turkey as a safe third country — an omission that some critics say makes these mass returns illegal. Greek authorities said they would treat each asylum-seeker on a case-by-case basis to determine a safe third country.
"There is no way to ensure that anyone would have access to an individualized asylum procedure," said Maria Serrano, the European coordinator on migration and discrimination for Amnesty International. Under the 1951 U.N. Convention on refugees, all people who seek asylum in Europe have the right to both fair adjudication by designated authorities as well as to appeal the result of that adjudication. With a backlog of tens of thousands of people and the capacity to process only a few dozen applications a day, Greece lacks enough legal safeguards to ensure that each person has a thorough examination of his or her asylum application, according to Serrano.
EU countries are signatories to the U.N. 1951 Convention on Refugees, which outlines the provisions given to all asylum-seekers and affords them the right to be provided with basic supplies and legal support while their applications are processed. The Dublin Regulation, extended to all countries in the EU except Denmark in 2013, lays out more specific guidelines concerning who is responsible for processing those applications. Under that law, the country where an asylum-seeker first arrives — in this case Greece — is responsible for processing that application. As the southern European country continues to struggle with economic depression and massive debt, however, local authorities and budgets have been strained to provide adequate services.
"The Greek asylum system cannot provide legal assistance or access to an effective remedy for the amount of people," Serrano said, adding: "Capacity should be built, and it cannot be built from one day to another."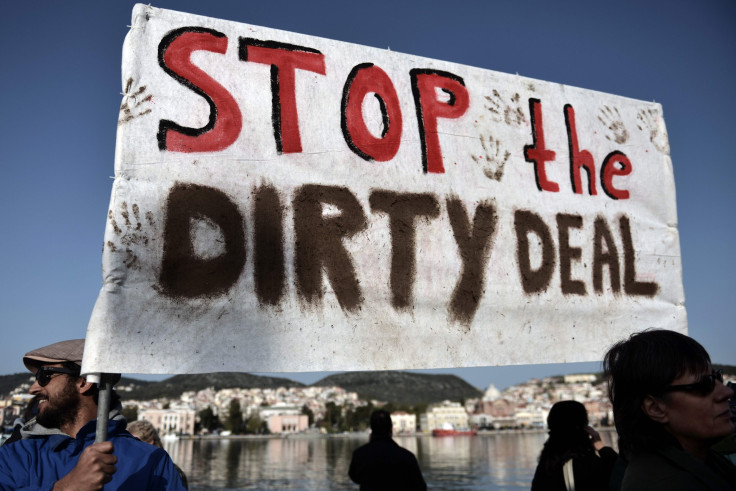 The legality of the deal cannot be fully assessed until observers see how it is implemented, one migration expert said. EU nations have individually pledged hundreds of officials and adjudicators to Greece to assist local authorities in processing these applications, though many of them have not yet arrived.
"If you're going to do this quickly and the right way, you have to have an amazing amount of infrastructure," said Demetrios Papademetriou, president of the Migration Policy Institute in Europe, noting that he had concerns that neither Greece nor Turkey was prepared to begin executing the deal properly.
Human rights advocates have also questioned Turkey's status as a safe third country, and the legislation passed in Greece last week did not specifically indicate it as such. Turkey is home to more than 3 million Syrian refugees, and while some Syrians have successfully built lives and even opened businesses, many others live in destitute conditions.
Turkish authorities have reportedly deported thousands of Syrians back to their home country, according to an investigation released from Amnesty International last week. Turkey will therefore also have to play its part in allowing returned Syrians to apply for resettlement in Europe, while protecting their human rights, advocates said.
"It comes down to implementation," said Adrian Edwards, a spokesman for the United Nations High Commissioner on Refugees. "In implementation, it's really crucial that those safeguards do apply."
© Copyright IBTimes 2023. All rights reserved.
FOLLOW MORE IBT NEWS ON THE BELOW CHANNELS