Syrian Refugees Forced Back To War Zone By Turkish Authorities As EU-Turkey Agreement Goes Into Effect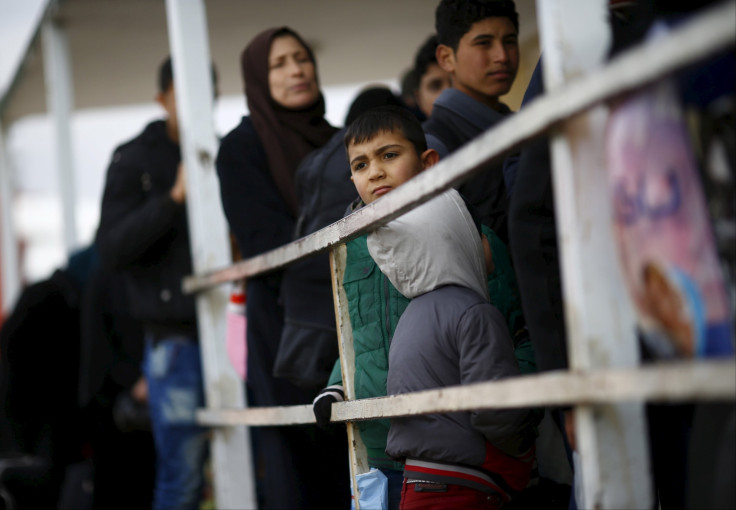 When two Syrian brothers, ages 30 and 20, took their young nephew and two nieces to a park in Turkey's southern city Antakya, just 20 miles from the Syrian border, they were accosted by police demanding identification. Unable to provide the right documents, they were detained and hours later placed on a bus back to their war-ravaged homeland.
The family's story was highlighted in a recent Amnesty International report that alleges that Turkey has sent back as many as 100 people per day to Syria since mid-January, including women and children. The accusations by the global human rights organization underscore growing concerns over a deal reached last month between Turkey and the European Union that could see Turkey take in thousands of refugees from Europe. While the agreement is aimed at managing a refugee crisis that has seen more than a million migrants and refugees cross Europe's borders over the last year, human rights advocates allege its terms contravene international law by sending vulnerable individuals to a country that is ill-equipped to ensure their protection.
"In their desperation to seal their borders, EU leaders have willfully ignored the simplest of facts: Turkey is not a safe country for Syrian refugees and is getting less safe by the day," said John Dalhuisen, Amnesty International's director for Europe and Central Asia, in the report.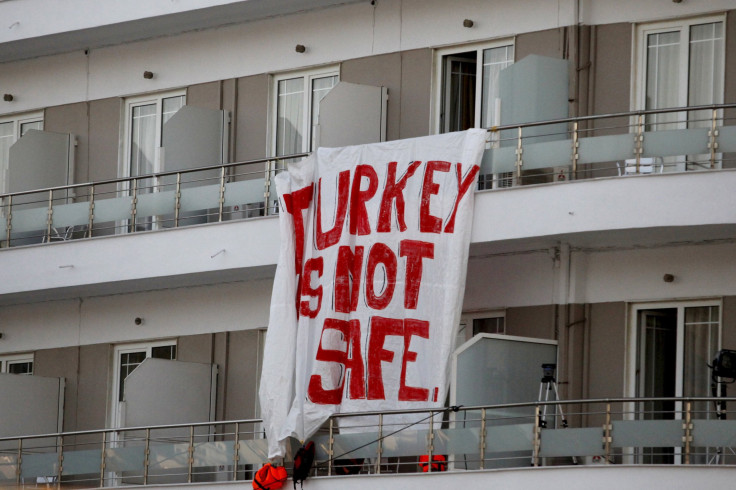 Under international law, refugees and asylum-seekers can be resettled only in countries that ensure their security. Turkey's characterization as a "safe third country" has been contested, in part because refugees from the Middle East, including Syrians, are not offered refugee status by the government, but rather treated as legal "guests." Reports of mass deportations have only exacerbated concerns that their status in Turkey is tenuous.
"It seems highly likely that Turkey has returned several thousand refugees to Syria in the last seven to nine weeks," Dalhuisen said. "If the agreement proceeds as planned, there is a very real risk that some of those the EU sends back to Turkey will suffer the same fate."
Turkish officials have flatly denied allegations that Syrians have been rounded up and returned to Syria. But the country has struggled to accommodate millions of refugees and migrants who have strained its economy and healthcare system, and now line some of Istanbul's busiest streets begging for change. Meanwhile, attitudes within Turkey have grown increasingly hostile toward Syrians as the country has been rocked by a wave of bombings in recent months.
About 2.7 million Syrians live in Turkey, as well as hundreds of thousands of other refugees and migrants, including Iraqis, Afghans and Iranians. With the recently reached EU deal, the foreign population is expected to balloon. More than 200 people – mostly economic migrants from places like Afghanistan and Bangladesh – were shipped to Turkey's western coastal town Dikili from Greece as the plan went into effect Monday.
As part of the agreement, Turkey will take in migrants and refugees in exchange for billions of dollars in assistance to help crack down on illegal crossings into Europe and meet lingering humanitarian demands. Europe will take one Syrian refugee from Turkey for every Syrian refugee Turkey accepts from Greece. The drawn-out process, which only applies to Syrians, is being labeled "one in, one out" and is meant to discourage illegal migration into Europe.
Greece expressed concerned about the deal last week while passing legislation allowing its government to send migrants and refugees to Turkey. Lawmakers refused to explicitly name Turkey as a "safe third country" and insisted that refugees would only be sent back to places where their human rights will be ensured.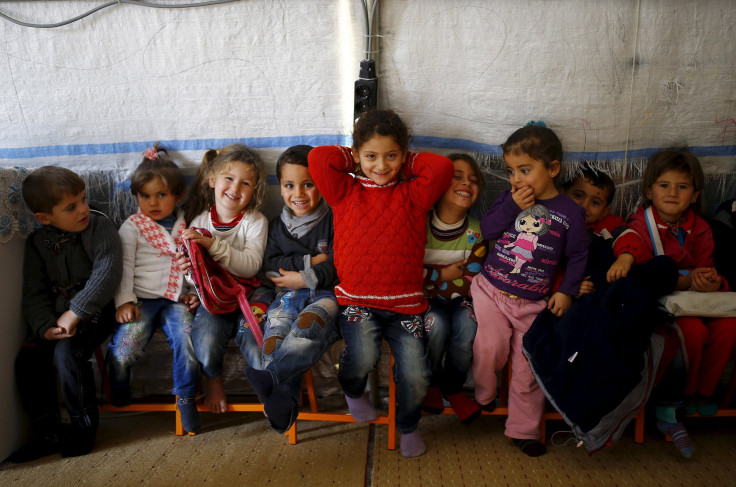 The Turkish military's recent decision to close the 900-mile border to Syrians and fire at unarmed refugees trying to cross illegally has also raised questions about the agreement, according to Bill Frelick, director of Human Rights Watch's refugee rights program based in Washington. The Amnesty International report simply added to issues his own organization has brought up over Turkey's policies toward Syrians, he said.
"Both our research and their research cast very serious doubt on Turkey as a country that respects the principle of non-refoulement," he said, referring to the United Nations rule prohibiting nations from forcibly returning refugees.
The difficulties Syrians face in obtaining work permits and attending schools have further fueled questions about the bleak future of refugees in Turkey, he said.
"I've seen people living in slum areas in various cities in Turkey, where they're living in poor conditions, basically, overcrowded conditions, barely able to survive," he said. "They're essentially reliant on their children doing work. One of the reasons they're out of school — the kids are out on the street peddling tissue paper."
Leo Dobbs, spokesman for the U.N. Refugee Agency, said more measures needed to be enforced in the agreement to ensure migrants and refugees would be offered safety with the deal, including assurances that they would not be sent back to Syria. He said the agency was unable to confirm whether refugees were being sent back to the conflict-stricken country, but said the allegation only requires more focus on ensuring refugee protection.
"It highlights the importance of greater safeguards," Dobbs said. "There's been progress, Turkey's asylum system has come a long way over the years, but more needs to be done."
© Copyright IBTimes 2023. All rights reserved.