European Ministers In Ethiopia Hail Peace Progress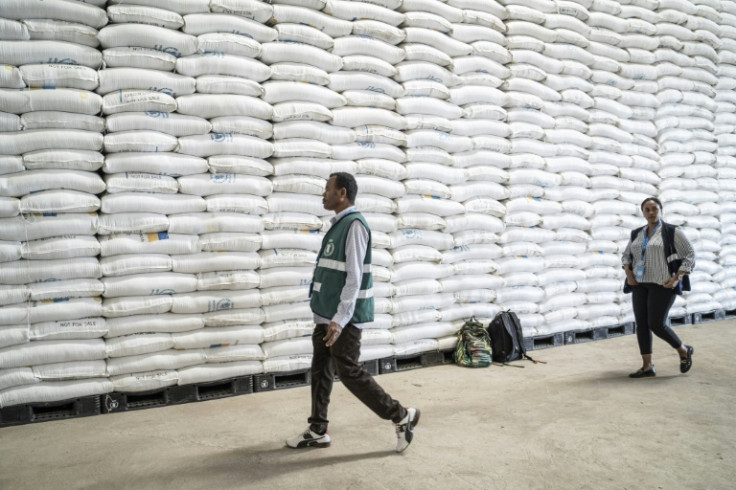 The French and German foreign ministers on Thursday hailed success in implementing an Ethiopian peace agreement signed last year to end two years of brutal war, on a joint visit to Addis Ababa.
The trip by France's Catherine Colonna and Annalena Baerbock of Germany began a day after Tigrayan rebels announced they were starting to hand in their heavy weapons, a key component of the November 2 deal to silence the guns in the north.
Colonna welcomed "good progress which we encourage to continue," at a press briefing with Baerbock.
"Hostilities have ceased, aid has been able to reach the regions which had not received it... a return of arms (by rebels) has begun."
She urged the establishment of a transitional justice mechanism to punish abuses during the conflict.
The pair, on a two-day visit, met Prime Minister Abiy Ahmed and are set to hold talks with other ministers as well as African Union officials and human rights campaigners.
They also visited a World Food Programme distribution centre, which held 50,000 tonnes of wheat donated by Ukraine to Ethiopia and Somalia.
"It is remarkable that Ukraine, which is under attack, is donating this grain to Ethiopia and Germany and France are supporting the Ukrainian grain donations by organising and financing its transport here," said Baerbock.
The German minister said Russian President Vladimir Putin was "using grain, using food as a weapon," which she said had "exacerbated the already difficult situation" in countries like Ethiopia.
Exports from Ukraine -- a critical supplier of grains, oilseeds and vegetable oils to global markets -- were cut off by a Russian naval embargo after Moscow's forces invaded the country in February.
That sent prices for agricultural products skyrocketing worldwide, hitting wheat importers in the Middle East and Africa especially hard.
A diplomatic source said before the trip that the ministers were carrying a message from the European Union that it is ready to re-engage in Ethiopia provided the ceasefire is respected and that a transitional justice mechanism is put in place.
The devastating war that erupted in November 2020 has killed untold numbers of civilians, displaced more than two million and left millions more in need of humanitarian aid.
Since the peace agreement was signed in the South African capital Pretoria, there has been a limited resumption of aid deliveries to Tigray, which has long faced dire shortages of food, fuel, cash and medicines.
Basic services such as communications, banking and electricity are slowly being restored to the stricken region of six million people.
While the TPLF announced it has begun disarming, local residents and aid workers say the Eritrean army and forces from the neighbouring region of Amhara remain in parts of Tigray and accuse them of murder, rape and looting.
Under the deal, the disarmament should take place "concurrently" with the withdrawal of foreign forces that are not part of the Ethiopian national army.
The Horn of Africa, and Ethiopia in particular, are among the EU's priorities as Beijing seeks to boost its influence in the region -- as illustrated by China's new Foreign Minister Qin Gang's visit to Addis Ababa this week.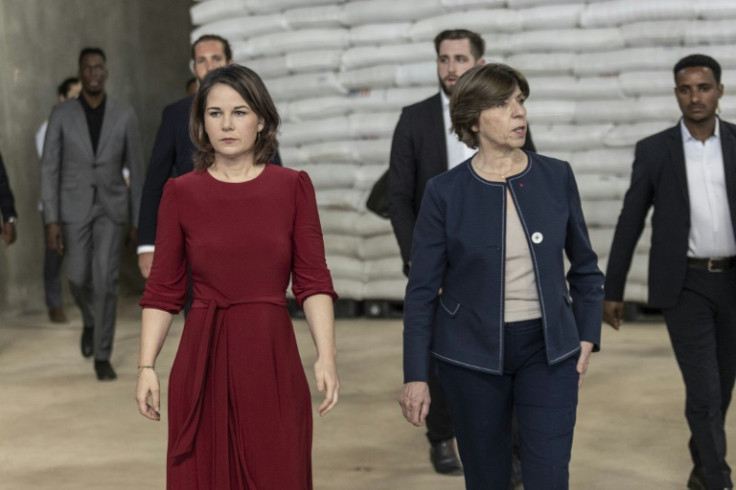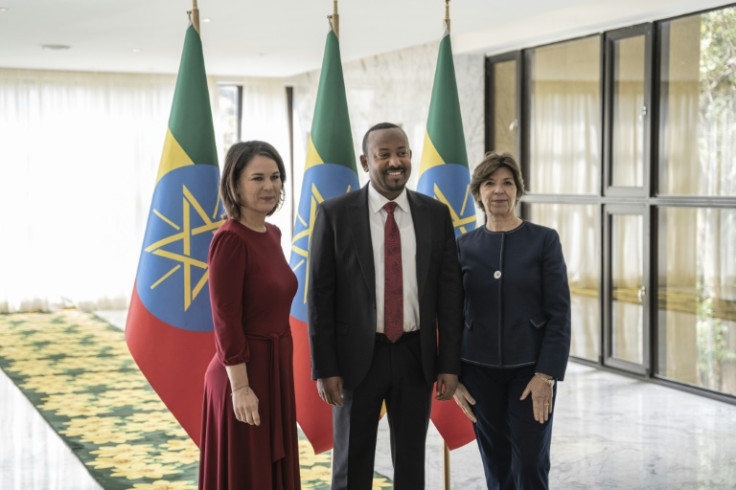 © Copyright AFP 2023. All rights reserved.