European Police Raid Neo-Nazi Group Suspected Of Preparing Terrorist Attack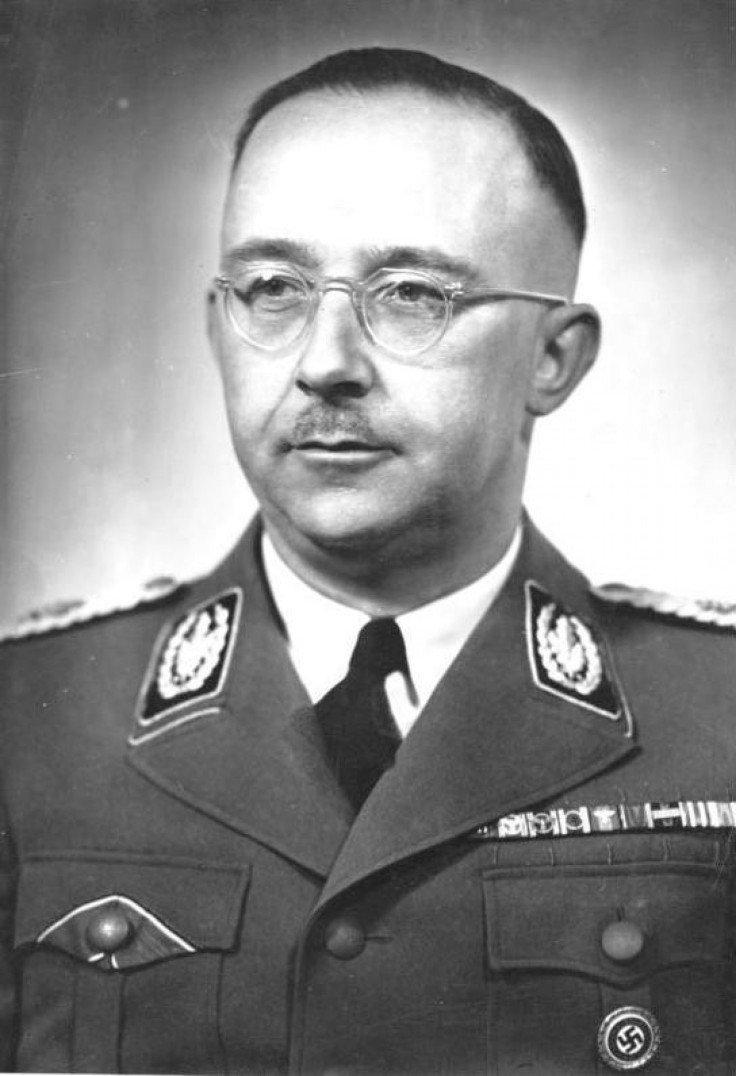 A joint raid by about 50 policemen in Germany, the Netherlands and Switzerland uncovered a cell of six members of an extremist right-wing terrorist group called "Werewolf" who were allegedly planning to engineer violent attacks on the German state, said the country's federal prosecution office. The coordinated raids, conducted by Germany's regional police forces, as well as the Swiss and Dutch anti-terror squads, targeted private residences, businesses and even jail cells (two of the suspects are already incarcerated in Switzerland on other charges).
The men targeted by the probes are "suspected of having founded a right-wing extremist Werewolf command," said prosecutors in a statement. The German raids took place in the states of Hamburg, Lower Saxony and Mecklenburg-Western Pomerania, which are all in the northern part of the country. "The group's apparent objective was to eradicate the political system of the Federal Republic of Germany," prosecutors declared.
The cell is apparently modeled on Nazi Germany's secret underground Werewolf commando force founded by SS chief Heinrich Himmler, which planned to attack and sabotage Allied forces and installation in the closing days of World War II. The new Werewolf reportedly wished to imitate these same guerrilla tactics.
In order to evade surveillance up until now, the group's members apparently devised their own electronic encryption program. As such, the data that police have found on the suspects' computers and mobile devices may be difficult to evaluate. Moreover, no arrests have yet been made in connection with the investigation on the German side, although Dutch police said that they made one arrest. According to reports, the police forces could not find any concrete proof that they were planning a terrorist attack. But investigators, who had tracked the suspects for months, believe they first were planning to obtain weapons and explosives – apparently, the police action prevented this from occurring.
According to Der Spiegel, a German newsmagazine, one of the suspects is a Swiss national named "Sebastien N.," who sports a swastika and a tattoo of Adolf Hitler on his chest. Two of the German suspects, "Denny R." and "Heiko W.," from Lower Saxony and Mecklenburg-Western Pomerania, respectively, allegedly communicated with Sebastien through something called the "White Wolves Terror Crew" (WWT), a secret network founded by far right-wing musicians.
Deutsche Welle, a German broadcaster, noted the case of the Werewolf cell has similarities with the state's investigation of the National Socialist Underground (NSU) Nazi terror group. NSU members carried out a campaign of terror against ethnic minorities in Germany for seven years, killing 10 people, including eight Turks and one Greek, between 2000 and 2007. The surviving member of NSU, a woman named Beate Zschäpe, who is currently on trial in a court Munich, is reportedly regarded as a heroine in Germany's neo-Nazi movement. "It is clear that the NSU is not the only far-right group capable of violence," said Anetta Kahane, head of the democracy Amadeu Antonio foundation, which fights for civic empowerment and a democratic culture, to Reuters. "To root them out, there still needs to be a change in culture in the German establishment and real determination."
Separately, just prior to the three-nation raid of neo-Nazi suspects, a Norwegian citizen was arrested in central France. Kristian Vikernes was placed into police custody after the French Interior Ministry said that he was "liable of preparing a large-scale terrorist attack."
Some days before his arrest, his wife, Marie Cachet, had bought four rifles. Vikernes, who was jailed for the murder of a member of a Norwegian "black metal" musical group called Mayhem some 20 years ago, is well known for his links to neo-Nazi groups. But Vikernes was released on Friday morning by the French police, as they failed to find any definitive proof that he was preparing an attack. He will probably still be charged with "incitement to racial hatred," because of some of his inflammatory published writings. Also, no connections have been established between Vikernes and the suspects from the recent German raid.
Violence by far-right extremists cannot be dismissed, particularly in the wake of the massacre perpetrated in July 2011 by Norwegian Anders Breivik, killing 77 people.
© Copyright IBTimes 2023. All rights reserved.
FOLLOW MORE IBT NEWS ON THE BELOW CHANNELS