European Union Considers New Sanctions Against Russia Amid East Ukraine Offensive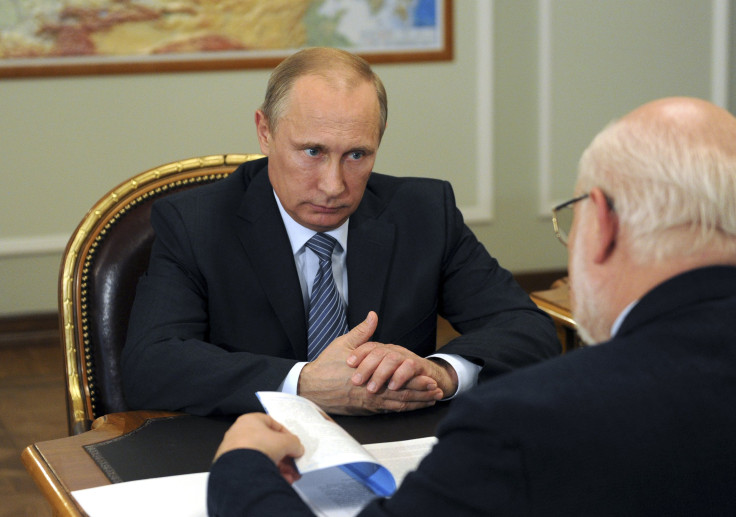 Foreign ministers for the 28 member states of the European Union will meet Thursday to discuss additional sanctions against Russia, after pro-Russian rebels commenced a new, deadly offensive in East Ukraine. The EU has drafted a statement saying it will add new individuals to the sanctions list and extend current sanctions by six months, as well as possibly add new sanctions against the Russian Federation.
"In view of the worsening situation, the Council [of Foreign Ministers] agrees to extend the restrictive measures targeting persons and entities for threatening or undermining Ukraine's sovereignty and territorial integrity ... until September 2015," the draft conclusions noted.
The details emerged just days after a pro-rebel offensive saw 30 people killed and hundreds injured on Saturday in the southeastern Ukrainian city of Mariupol. Attacks on cities and towns in East Ukraine in recent weeks have underlined the failure of the ceasefire, which was signed in Minsk in September.
The new EU statement refers to the travel bans and asset freezes implemented against dozens of high-profile Russian and Ukrainian citizens since Crimea was annexed by Russia in March 2014.
According to the statement, ministers also will ask the European Commission, the union's executive arm, and diplomatic service to suggest additional names that could be sanctioned. Once the list is drawn up, sanctions could be imposed within one week.
A decision on further economic sanctions will be made on Feb. 12.
Moscow-based business publication Kommersant suggested that Russia could be excluded from the Swift banking transfer system, which is a mechanism that allows banks to exchange money internationally. Without it, Russia would be unable to receive any income from sales to foreign countries. Similar sanctions against Iran in 2012 contributed to crippling its economy, and continue to hold up billions of dollars in income.
Russian Prime Minister Dmitry Medvedev said that if Russia was excluded from the system, it would react with a vengeance. "Wait and see what will happen," Medvedev told news agency RIA Novosti on Tuesday. "Of course, in the case of such decisions, we would like to note that our economic reaction and generally any other reaction would be without limits."
The draft statement from the EU foreign ministers noted evidence that Russia had supported pro-Russian rebels in the East Ukraine conflict, which has claimed more than 5,000 lives since it began in April.
While Russia has denied direct involvement in the conflict, NATO leaders and the Kiev government have said that Moscow has sent equipment and thousands of troops to fight alongside the rebels.
© Copyright IBTimes 2023. All rights reserved.