Europe's Fuel Crisis Re-energizes Debate Over Natural Gas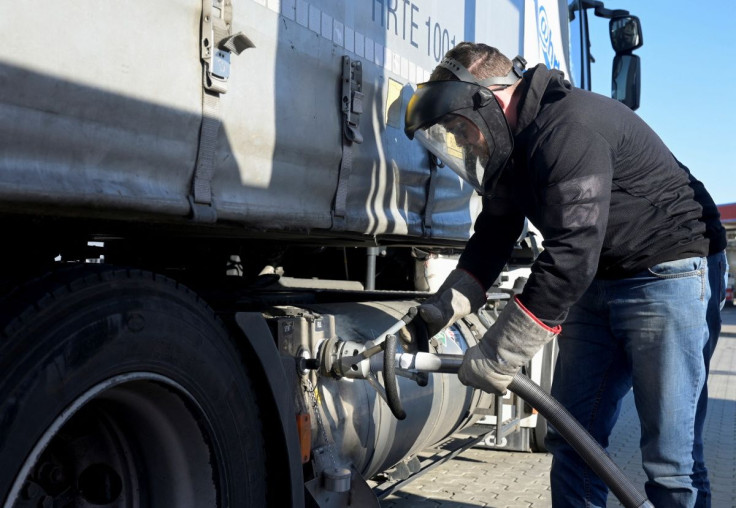 The war in Ukraine is reviving a debate on whether natural gas is a climate friend or foe, as Europe's energy crisis triggers urgent calls for U.S. and Middle East gas producers to rush new supplies to market.
Once considered the cleaner-burning fuel compared with coal and oil, gas lost its luster over growing recognition of production and transportation leaks that contribute to global warming. However, it has reclaimed some of its allure with major consumers turning back to burning even dirtier coal and oil.
Energy executives and government officials gathered at the CERAWeek conference in Houston this week said global security would be stronger if gas was more readily available, and used Moscow's invasion of Ukraine and Europe's dependence on Russia's gas to press their case.
Gas prices in Europe have spiraled due to concern Moscow will cut supplies in retaliation for sanctions imposed for its actions in Ukraine, which it calls a "special operation".
A year ago, Europe viewed gas as a fossil fuel ready to be phased out in favor of renewables, said Meghan O'Sullivan, director of the Geopolitics of Energy Project at Harvard University's Kennedy School.
"That's changed very much ... this geopolitical earthquake has made the Europeans shift their viewpoint," she said on Wednesday at CERAWeek.
UNCERTAIN TRANSITION
The head of the largest U.S. natural gas producer, EQT Corp, called on the United States to quadruple its gas export processing capacity to 55 billion cubic feet per day to help speed an end to coal use and Russia's grip on Europe's energy supply.
The plan would bolster U.S. energy producers and "provide energy security to the world," EQT Chief Executive Toby Rice told Reuters, referring to the Russia turmoil that has upended stock and energy markets.
His views were echoed by energy ministers and executives, who said at CERAWeek that Europe's energy crisis and uncertainly over supply was forcing some countries to revive oil and coal-fired power plants.
That shift to dirtier fuels "shows the complexity and uncertainty of the energy transition," said Japan's Minister of Economy, Trade and Industry Hagiuda Koichi. He urged his colleagues not to underestimate the need for gas as renewables are brought into the mainstream.
MOMENT OF CRISIS
"We are on a war footing," said U.S. Energy Secretary Jennifer Granholm, who has previously laughed at the notion she should have a plan to encourage U.S. output, "and in this moment of crisis we need more supply."
Environmentalists countered that the latest supply shock and economic hit from high prices highlight the need to accelerate the development of and support for renewables, and rejected efforts to use carbon capture to reclassify gas as a green fuel.
"So-called 'natural' gas releases enormous amounts of climate-disrupting greenhouse gases and puts communities at serious public health risk," said Patrick Grenter, a Sierra Club clean air campaigner. "No industry spin can change the fact that methane gas is a fossil fuel."
Twinning gas with solar and wind offers a way to ensure stable energy supplies and battle climate change, said U.S. officials, including U.S. climate envoy John Kerry and U.S. Environmental Protection Agency head Michael Regan.
"If we are going to continue to rely on natural gas to supplement renewable energy in the future, we want the technology to ensure that gas is as clean as possible," Regan said on Thursday.
Kerry earlier in the week told the conference natural gas could serve as a "bridge fuel" to a renewables-heavy future.
"Gas is sometimes attacked," added Thomas Maurisse, vice-president for liquefied natural gas (LNG) at France's TotalEnergies . "But we can't forget that energy is needed" and it can be used to complement intermittent solar and wind.
Charif Souki, chairman of U.S. LNG developer Tellurian, which will soon start construction on its first export plant, agreed.
"Natural gas is now considered a green commodity," he said. "That's cool."
© Copyright Thomson Reuters 2023. All rights reserved.