Europe's Markets Close Higher Tuesday, Led by Drug, Mining Stocks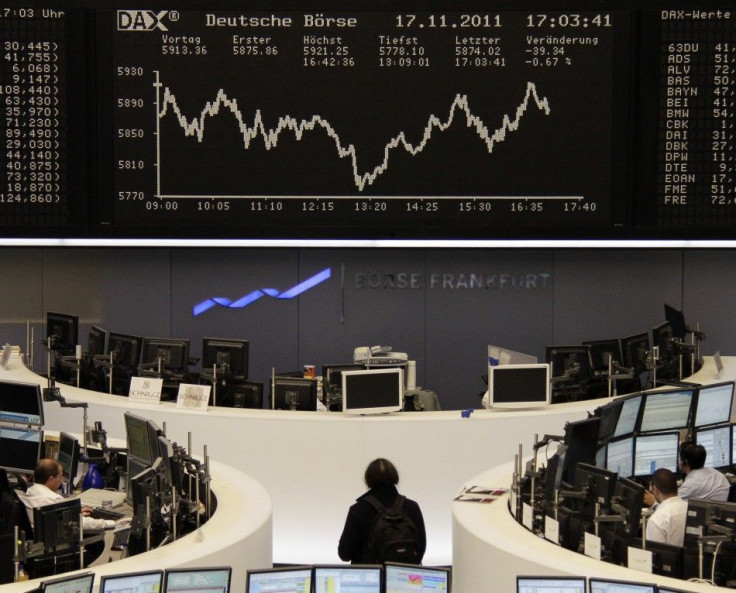 (Reuters) - European stocks rose to their highest close in five months on Tuesday after strong manufacturing data from the world's two biggest economies, the United States and China, boosted investor confidence and helped shift attention away from the Eurozone.
The FTSEurofirst 300 index of top European shares rose 1.6 percent to end the session provisionally at 1,027.67 points, the highest close since early August.
On Tuesday, London's FTSE 100 closed up 128 points to 5,700, Germany's DAX closed up 91 points to 6,167, and France's CAC 40 closed up 23 points to 3,245.
The STOXX Europe 600 Basic Resources Index jumped 5.4 percent, as copper prices hit three-week highs after expansion in manufacturing activity in the United States and China boosted hopes that demand for industrial metals will remain healthy.
U.S. data will continue to point to some kind of recovery, said David Coombs, fund manager at Rathbone Brothers, which has 15.2 billion pounds ($23.7 billion) under management.
It's more of the same, he added, referring to last year, when U.S. stocks outperformed, with the S&P 500 finishing flat, while European shares lost 10.7 percent.
--
© Copyright Thomson Reuters 2023. All rights reserved.