Europe's Refugee Crisis: Germany Steps Up Asylum Process After Leaders Announce Agreement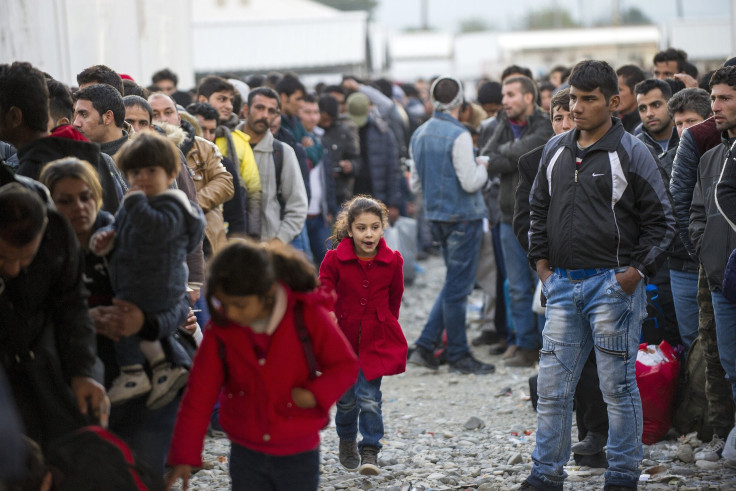 Germany announced it would speed up asylum process Thursday after leaders of Berlin's governing coalition parties agreed on a new strategy to handle the ongoing refugee crisis. The country's plans to step up efforts comes as the European Union struggles to deal with its largest influx of refugees since the Second World War.
"We need to show that we are an open and a tolerant country, but also a country which respects its constitution," Chancellor Angela Merkel said after a meeting with coalition leaders Sigmar Gabriel and Horst Seehofer, according to German news agency Deutsche Welle. She added that officials will form up to five special centers to help and process applications of new refugees entering the country. At least two of those centers will be created in Bavaria, Germany, which has witnessed the most number of migrants so far.
According to the Deutsche Welle report, the refugees would be asked to stay in areas close to the centers and if they leave the area more than once, their asylum request would be denied immediately. The agreement also dismissed a proposal by the Bavarian conservative Christian Social Union party to have guarded "transit zones" on the German border, adhering to an opposition by Gabriel's party Social Democrats (SPD).
Germany also to create a refugee identification system that would allow them to place asylum requests and ask for state support. The asylum-seekers would be asked to pay a portion of the expenditure for the German courses provided on their entry, the news agency reported. Some categories of people will be barred from bringing in their family members before they spend at least two years in Germany, the report added.
Merkel also announced a new initiative Thursday to have protected zones in Afghanistan to stop the people from leaving the country to seek asylum.
Germany has estimated that nearly a million people may apply for asylum in the country this year and over 700,000 people have sought refuge in Europe so far. The massive increase in the numbers follow violence in regions like Syria, where over 300,000 people have died in a civil war. Hundreds more have died while crossing over to Europe in makeshift boats.
© Copyright IBTimes 2023. All rights reserved.