Eurozone Debt Crisis 2011: Round-Up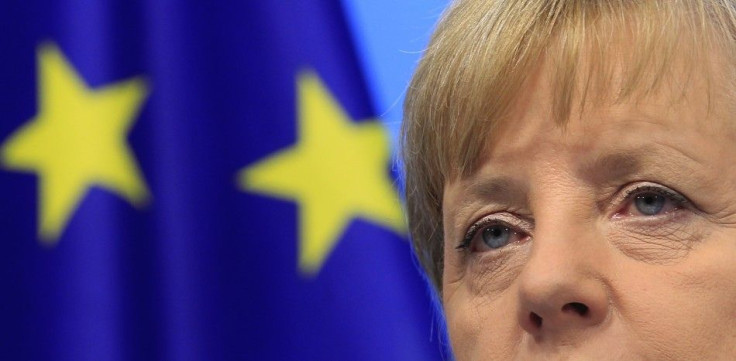 European leaders gathered in Brussels, Belgium on Wednesday for an emergency summit focused on finding a solution to the debt crisis that threatens to sweep across the continent.
Aside from some vaguely-worded "draft statements" by various European government agencies, parties reached a deal late into the evening during marathon negotiations.
Here are some of the key events from the summit on Wednesday evening-Thursday morning.
*Just prior to the Brussels summit, Germany's Bundestag (parliament) overwhelmingly approved Chancellor Angela Merkel's resolution to expand the size of the Eurozone's 440 billion euro rescue fund – also known as the European Financial Stability Facility (EFSF). It represented a major victory for Merkel who delivered an almost emotional plea to parliament prior to the vote. At the Brussels summit, officials agreed to boost (by leverage) the fund to 1 trillion euros.
*Brussels attendees agreed to establish a plan to recapitalize Europe banks. Banks will have raise about 106 billion euros in new capital by June 2012 in order to protect themselves from losses arising from any government defaults.
We have reached an agreement which I believe lets us give a credible and ambitious and overall response to the Greek crisis, said French president Nicolas Sarkozy.
*French president Nicolas Sarkozy will reportedly call China's president Hu Jintao on Thursday to ask Beijing to contribute to a Eurozone rescue fund.
*European leaders will ask private lenders holding Greek debt to accept a write-off of 50 percent of their returns (the haircut).. This measure (which was widely argued over) is expected to reduce Greece's debt load to 120 percent of its GDP in 2020.
*Italian Prime minister, Silvio Berlusconi presented a letter to the summit in which he outlined Rome's plans to tackle its huge debt problem, Among other things, Italy will raise the retirement age to 67 from 65 in the year 2026.
Reports emerged earlier that Berlusconi agreed to step down in exchange for the Northern League party – a key coalition partner in the government – agreeing to some minor reform concessions.
© Copyright IBTimes 2023. All rights reserved.