Eurozone Firewall: IMF Receives Pledges Worth $320 Billion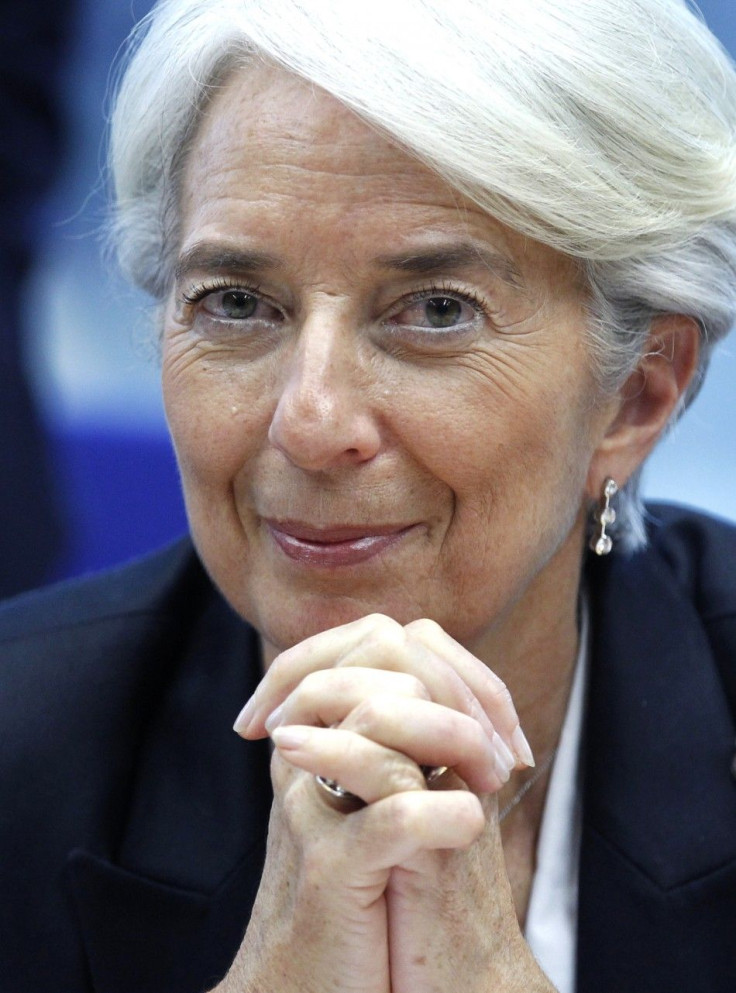 The International Monetary Fund said Wednesday it has received pledges worth $320 billion to boost a global firewall against Europe's debt crisis.
While Eurozone nations agreed to contribute 150 billion euros ($200 billion), other countributors include Japan ($60 billion), Denmark ($7 billion), Norway ($9 billion), Sweden ($10 billion), Switzerland and a group of unnamed countries ($26 billion) and Poland ($8 billion).
I am, of course, very encouraged by this strong demonstration of support for the fund, and I look forward to further commitments from our broader membership, IMF Managing Director Christine Lagarde told Bloomberg in an emailed statement.
Last week, Lagarde said she would pare down the request for $600 billion of additional resources as threats to the global economy diminished. At the same time, she added that a stronger global firewall would help complete the circle of protection for every country. The IMF hoped to obtain at least $400 billion from around the world, she said.
The US, IMF's largest shareholder, hasn't yet expressed its willingness to contribute. Lagarde said she hoped Washington would change its stance as the US would be hurt if the European crisis worsened. Meanwhile, the US Treasury Timothy Geithner said that the country was supportive of the fund raising process.
Canada also hasn't agreed to contribute to the IMF reserve. Solving the issues in Europe is not about a firewall, it's about decisions that will be taken in Europe over a sustained period of time; and it's European actions that will be decisive here as opposed to outside money, Bank of Canada Governor Mark Carney said in a news conference Wednesday.
Meanwhile, emerging economies like Brazil and Mexico have said they are ready to participate. Though China has not made any commitment so far, it is expected that Beijing is moving in the same direction as Japan.
At the same time, doubts are likely to persist if the firewall is big enough to deal with major problems in Italy and Spain, particularly if they occur at the same time. The meeting of finance chiefs of IMF's 187 member countries in Washington during April 20-21 will be led by concerns about Europe's debt crisis and the need for IMF resources.
© Copyright IBTimes 2023. All rights reserved.